991 GT3 customer shaves 2 seconds off lap time with our AP Radi-CAL Brake Kit
04.12.2019
Our Essex Designed AP Racing Radi-CAL Competition Brake Kit has caused a huge splash in the 991 GT3 community. Our system addresses many of the weaknesses of the OEM system, with some of the major ones being:
Eliminates the need to remove the caliper for pad changes
Saves 33 unsprung lbs. vs. OEM iron brakes and weighs almost the same as the OEM PCCB system
AP Racing Radi-CAL with durable, ventilated stainless steel pistons (no ceramic piston caps to break) with anti-knockback springs
Allows for the preservation of pricey OEM brake components
Huge array of brake pad options from all major pad manufacturers
Clears OEM 20" wheels without a spacer
Every component designed to resist the heat of extended track sessions
One of our customers recently had Parkhaus1 in Miami install our system on his GT3, and subsequently took it out to Homestead Raceway for a shakedown. A couple of his comments:

"I feel I can modulate brake better and improved trail braking and brake release. Car more stable turning in and earlier on throttle. But want to see what data shows."

"Lots of adjustment as the weekend passed and interestingly, still dropped 2 seconds on my lap times. No other mod on car since last time."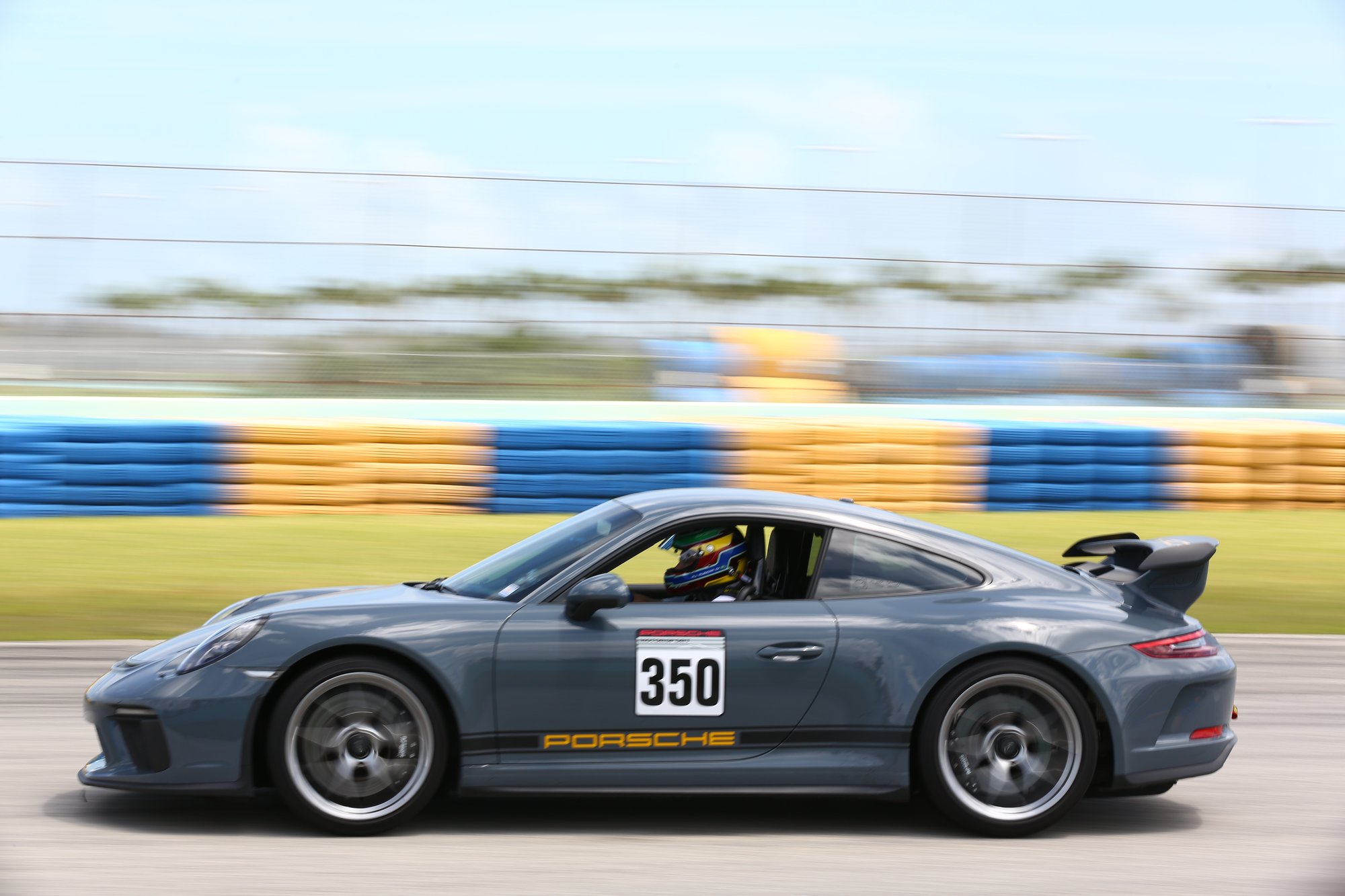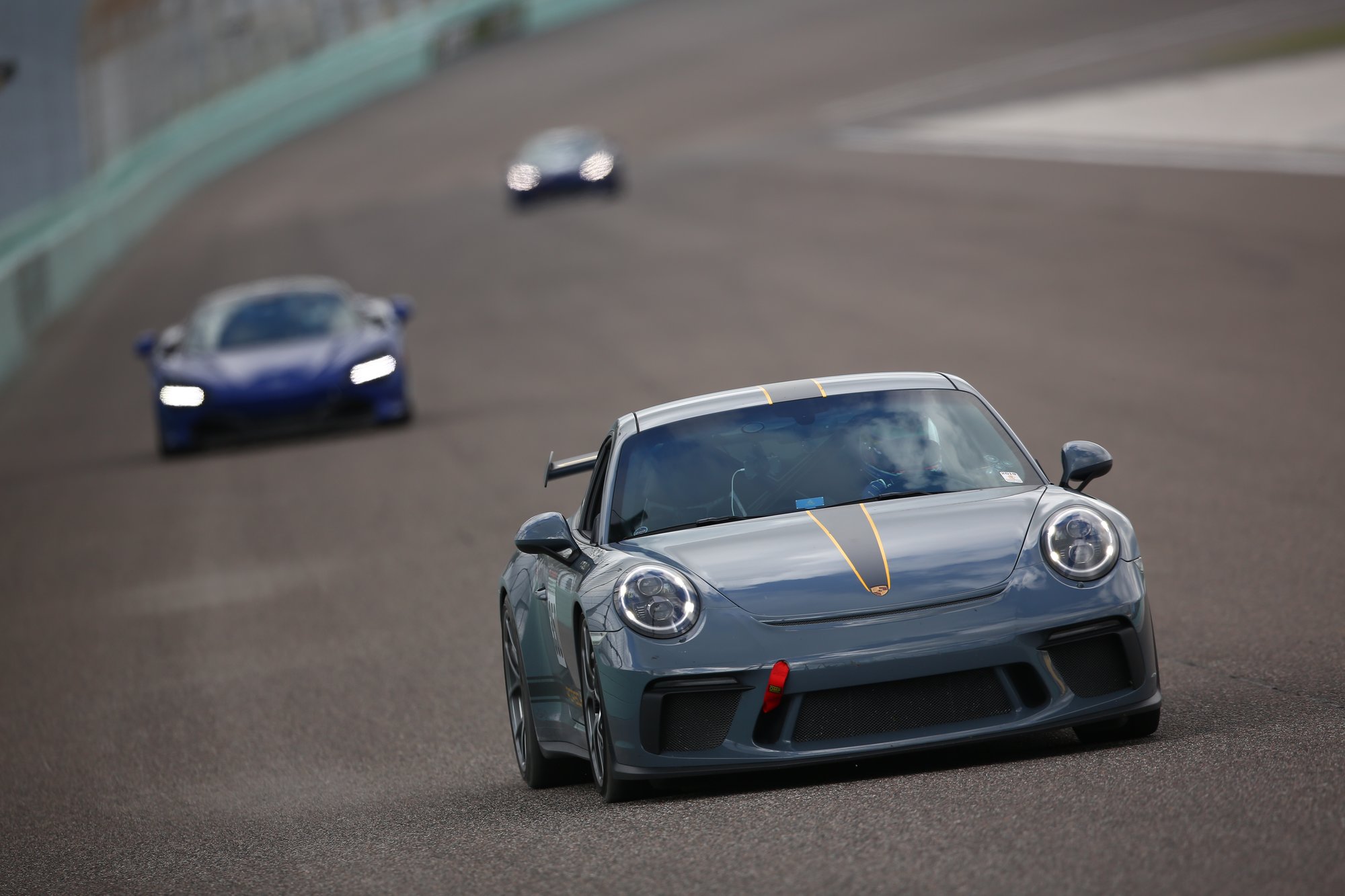 Garage mates for the weekend. :)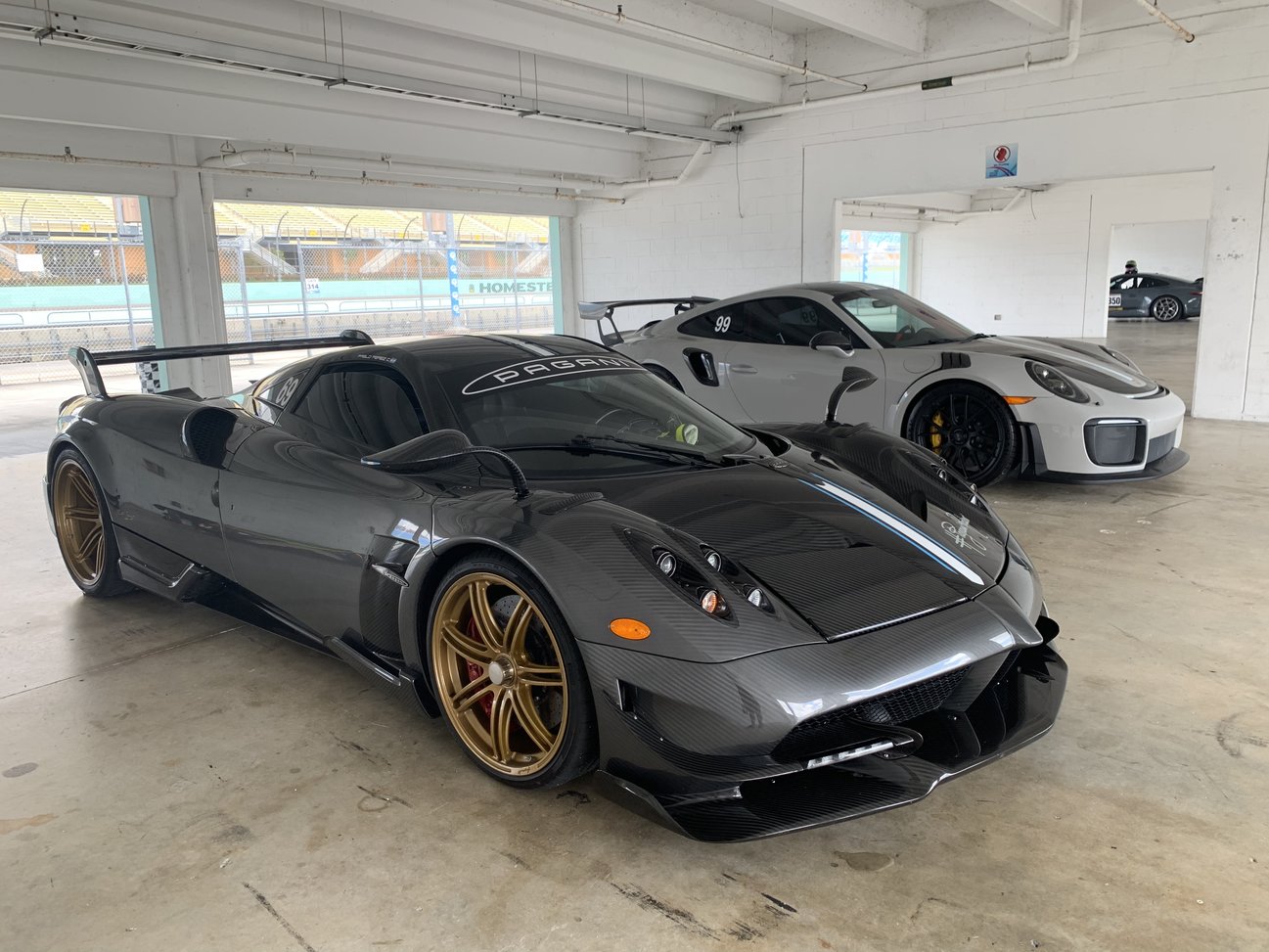 Share:
---
« Back to Listing