991 GT3 customer gets 70+ track days out of his Essex Designed AP Racing 2-piece J Hook Discs!
05.01.2018
One of our GT3 customers sent us an unsolicited email the other day about his Essex Designed AP Racing 2-piece J Hook Discs mated to Ferodo Racing's DS1.11 pads. This pad and disc combo has become a staple in the 991 GT3 market, providing many miles of fun and trouble-free performance. The AP discs hold up exceptionally well, and the Ferodo DS1.11's don't chew them up like some of the competing pads in the market. The discs remain on the car...still going. Not much more commentary required here, other than 'Hell yes!"
"The rotors were first on my GT3 then on my GT3RS, and we had 2 drivers on them for 2 summers. That equates to 70 track days at Mont-Tremblant. It's not the most brake-intense track, but still! Each day they went four 20 to 25 min sessions. In reality, lots of the sessions were back-to-back 20-25 min sessions, so 40-50 minutes straight with just a quick driver change in the middle. These rotors were used with Hoosier R7 and Pirelli DH slicks. Just a great combo!"
Please be sure to check out our related blog post from last year titled, "When should I Replace My Iron Brake Discs?"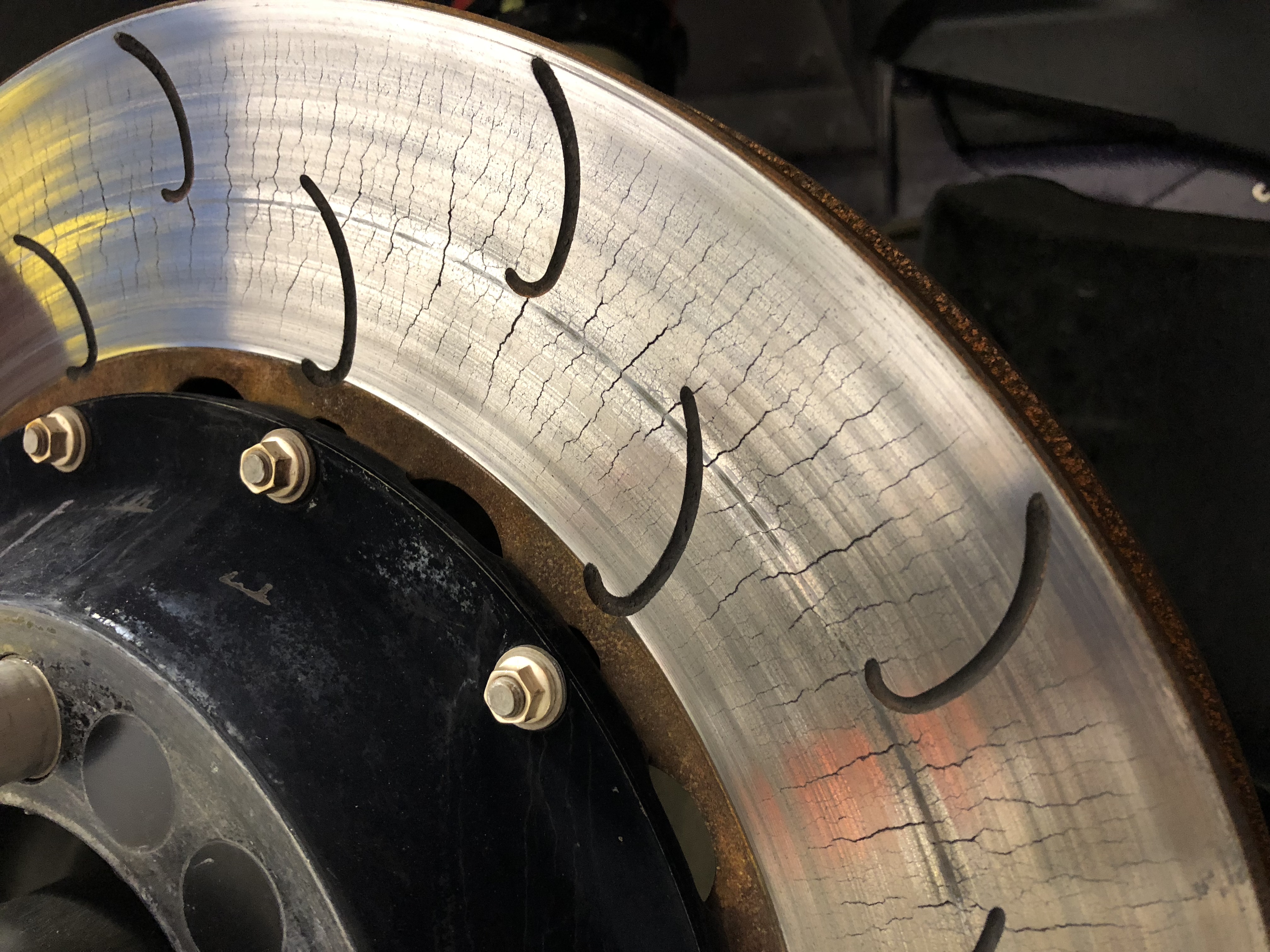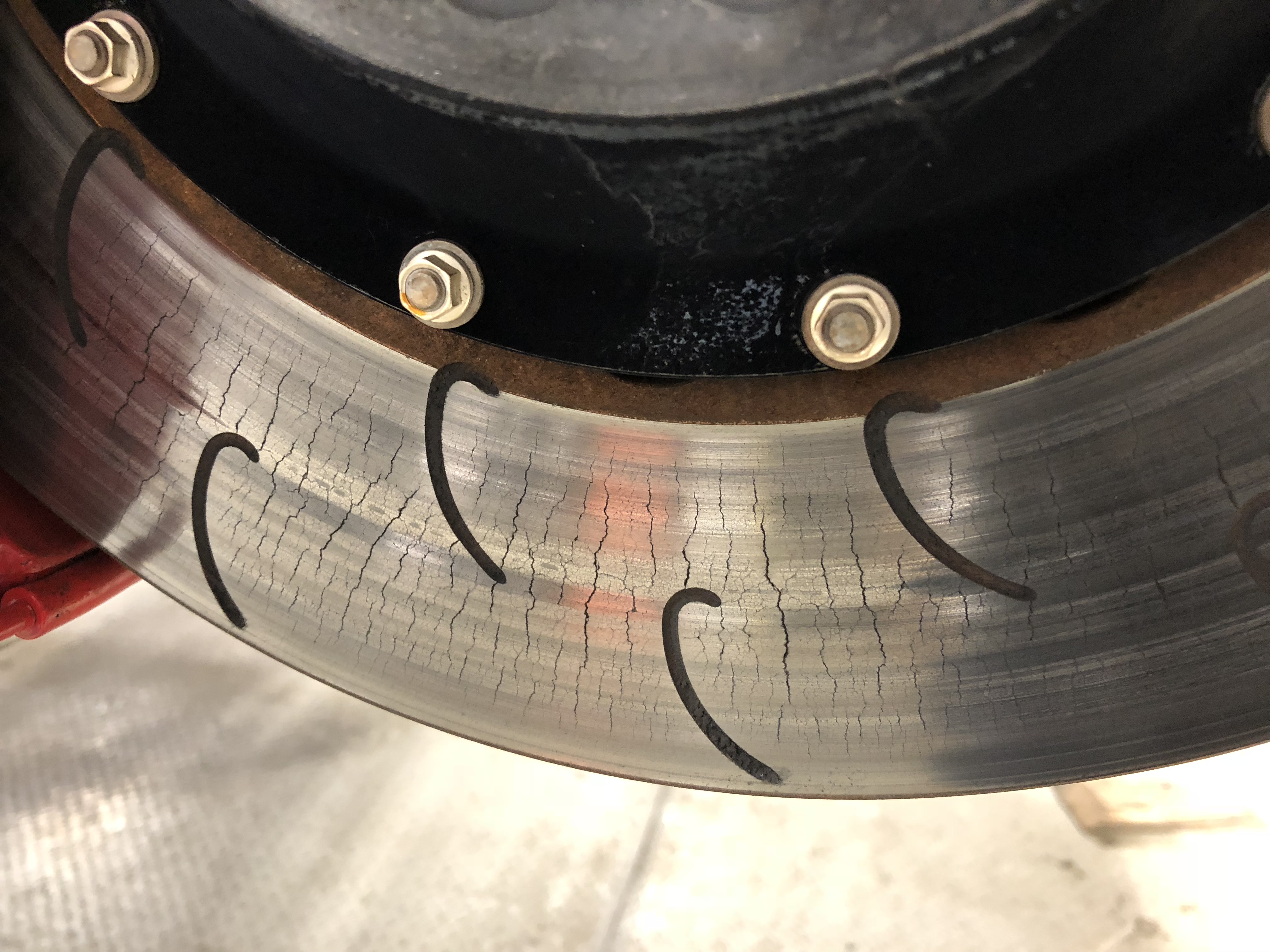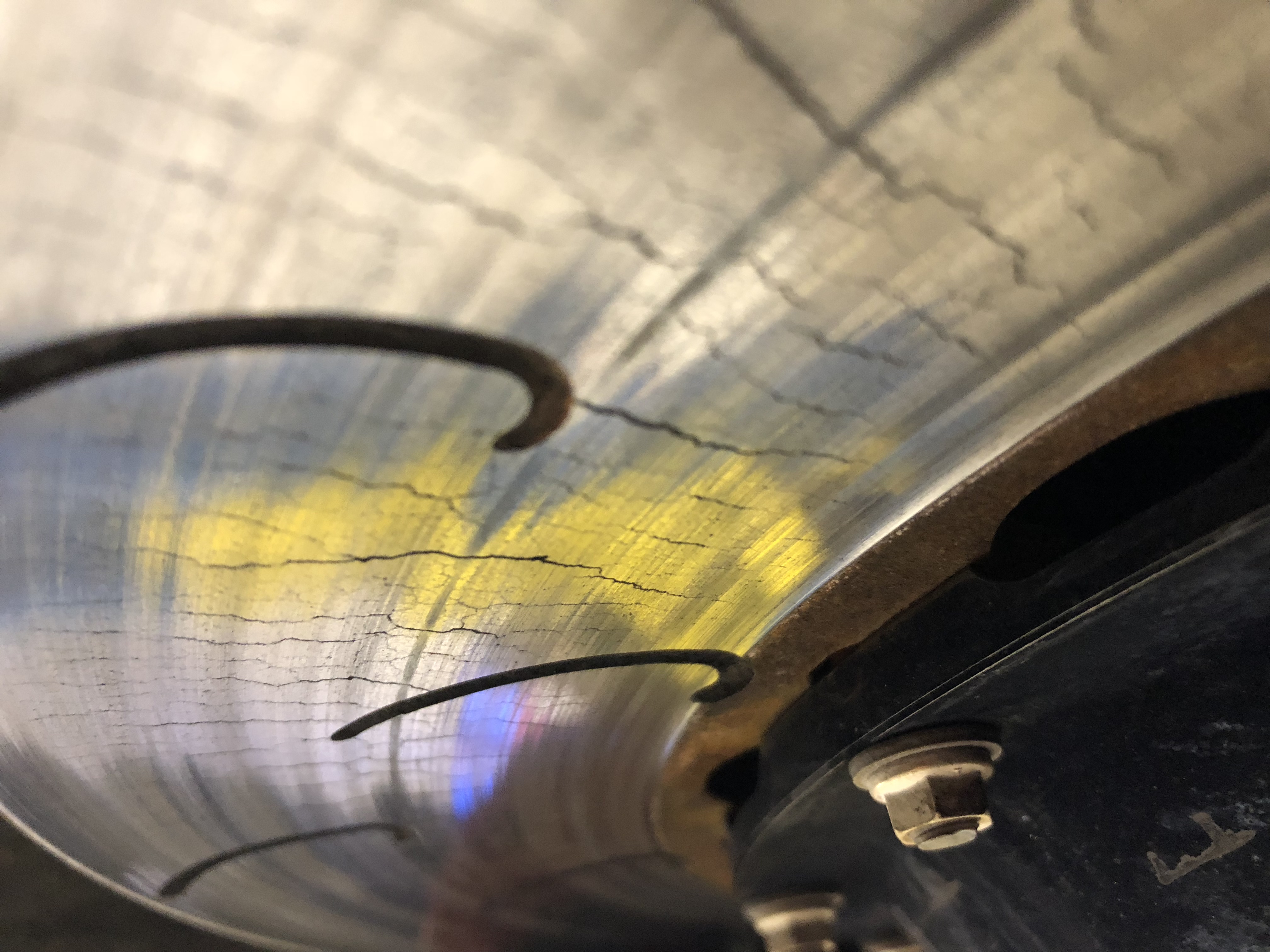 Share:
---
« Back to Listing