Thrashing our AP Racing by Essex Radi-CAL Brake Kit on a 700 wheel HP Porsche 911
01.27.2021
Tyler Wolf is no stranger to fast cars. As APR's chief calibration engineer for Porsche vehicles, he spends a considerable amount of time around insane vehicles, and his own builds are no exception. His latest project was to transform a 991.2 Porsche Carrera T into a road and track monster. He did so by throwing a laundry list of go-fast components at it, including our AP Racing by Essex Radi-CAL Competition Brake Kit.
As Porsche's 'stripper' model from the 911 range, the Carrera T is focused on performance rather than frills, and formed the perfect base for modification. At max boost, this incredible T puts out over 700 WHP, runs a 9 second quarter mile, does 0-60 in 2.7 seconds, and pushes sub-two minute lap times at VIR. Tyler's vast tuning experience at APR tied everything together, pushing huge power from the 3.0 liter flat-six's stock motor. He did so by leveraging a combination of APR's engine, transmission, and suspension control units. If you're interested in replicating these numbers from your turbocharged Porsche, be sure to check out APR's upgrade menu.
After spending some time with our AP Racing brakes, here's what Tyler had to say about them:

"The AP Racing Radi-Cal Competition Brake Kit for my 911 Carrera T has been an absolute pleasure to be able to drive. One of the most important things on track is confidence in the car you are driving and being able to trust it completely as you push the car to its limits lap after lap. Brakes is one category in particular that I have experienced that can really separate the performance you can obtain from your car due to this confidence. If you have a system that is inconsistent, poor at communicating with the driver, unpredictable, it really hinders your confidence and ability to push the car and brake the extra 50ft later or trust your brakes at the end of a 30 min HPDE session. This is what really has stood out to me with the AP Racing Setup. It inspires confidence in me, which I do not have to worry about if I will stop in time for the next corner, or if the pedal will be there at the end of a session, it just simply works. Even when pushed beyond where the components serviceable life was, I was still able to stop the car and control it in a predictable manner without too much effort.

Besides the confidence these brakes inspire which, the quality of the product is top notch. One of the first things I noticed after some durability testing, is the color of the brake caliper still was the original color it came in. While it is not a fancy color, it is really nice to not start the day with a beautiful red or orange color and end the day with a purple or brown caliper. While a small cosmetic detail, I find it to be very gratifying when I come out in the garage and the brakes look like they did on day 1. To continue with that, the brakes are very easy to work on, include detailed instructions along with proper tq values to make sure everything is installed properly for a seamless installation. Acquiring replacement parts has been a breeze as well with pretty much same day turnaround time, if you need parts for an upcoming track event you will not have to worry.To add to the high quality parts, and quick turnaround time, the customer service has been top notch, not only with personable sales reps, but with technical knowledge that will help you pick the right parts for your intended application. They will also recommend avenues you may have not considered or upcoming parts that might be worth waiting a little longer for to make sure you have the best setup and experience with your car and the brake setup you choose.

Also the versatility of the brakes to go from an everyday street setup to a track setup is extremely flexible and provide exceptional driving experiences. We have been changing back and forth between the DS2500 and DS1.11 Pads on our car and have been extremely happy with the results. The DS2500 provide excellent stopping power for the street, along with little to no noise, and a lot less brake dust than the track setup. They are extremely pleasant to drive on the road and easy enough to drive that anyone who gets in the car will not put you through the windshield when they push the brake pedal coming from their SUV. Then the DS 1.11 for track days has been outstanding. They lasted 6 days of hard brutal testing, and worked flawlessly. The initial bite is great and controllable, with great pedal modulation as you continue to slow the car down. You can really feel even small differences in changes in the brake pressure you are applying to really provide a predictable and repeatable driving performance on track that allows you to push harder throughout the day as you learn the track and cars capabilities.

Parts longevity is also a major concern, as the price of track days can add up pretty quick when you account for travel, entry fees, fuel, and expendables from track days. AP Racing brakes have held up extremely well through some pretty harsh conditions and hard driving. We were able to get 6 full track days out the brake pads and rotors with our 620whp Carrera T at tracks like VIR, Barber, and Road Atlanta. Having this type of longevity really helps cut the cost down and allow us to attend more track events throughout the year, which means more fun behind the wheel."
Below is a basic mod list, along with some videos and photos of the car in action.
2019 Porsche Carrera T 3.0T (991.2) Rear Wheel Drive with PDK
APR Stage 3 (M660) Engine Control Unit (ECU) Upgrade (E85) (Currently Making 620whp for Road Course, Has 700whp on Tap)
APR Stage 3 (M660) Transmission Control Unit (PDK) Upgrade
APR Suspension Control Unit (SCU) Upgrade
APR R1 DV's
APR Prototype LPFP
Tial M660 Hybrid Turbos (Base/S Turbo Core)
Tial Inconel Headers
Tial Turbo Inlets
Tial Intake Pipes
Tial Intercooler
Stock Engine
Stock Transmission
Mostly Stock Fueling (Everything except Low Side Fuel Pump)
Stock Intake Airbox/Filter
Complete Stock Exhaust System
Elephant Racing Front and Rear Control Arms (Camber Adjustment)
DSC Sport Tractive DDA Suspension
DSC Sport Front and Rear Sway Bars and End links
Michelin Pilot Sport cup 2 265/35ZR20 Front Tires
Michelin Pilot Sport cup 2 315/30ZR21 Rear Tires
Forgeline 20x9.5 GS1R Front Wheel (BLACK)
Forgeline 21x12 GS1R Rear Wheel (BLACK)
BBI 991 Turbo Street Cup Harness Bar (Rear Cage)
Dundon 991.2 GT3RS Front Splitter
Dundon/APR/VERUS Custom Swan Neck Wing for 991.2 Carrera
GT3 Cup Car Front End Conversion
991.2 GT3RS Side Skirts
OEM 3rd Radiator
Motec C127 Dash, E816 Expander, TC8, and Harness made by APR with 30+ external sensors (For development / Data logging only)
Sparco QRT-R Seats
Schroth Profi Porsche GT3 6 Point Harness for Hans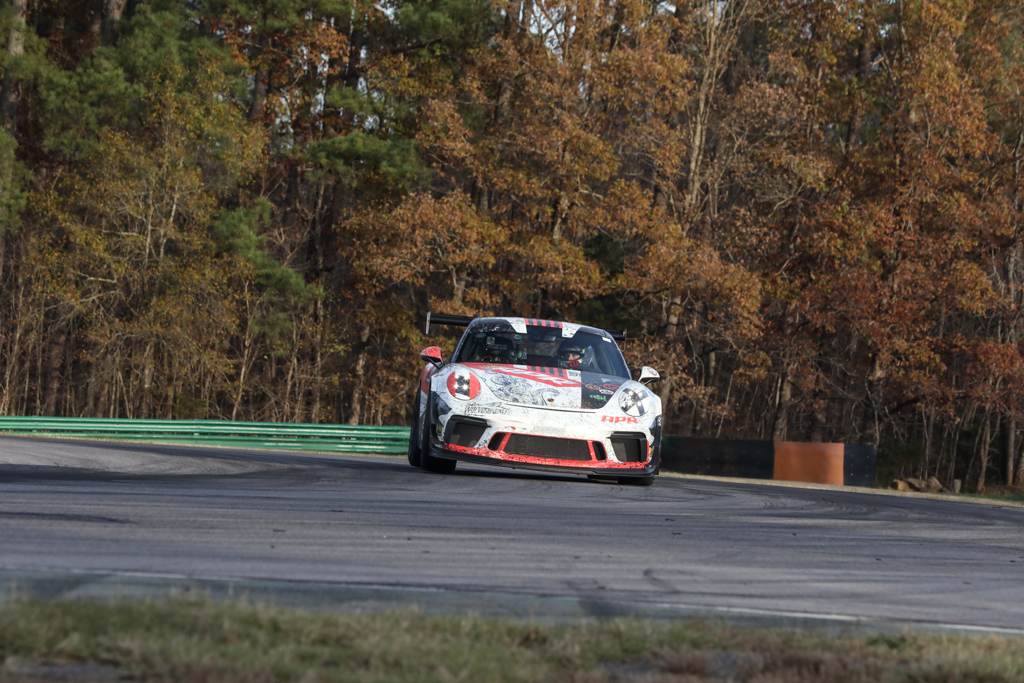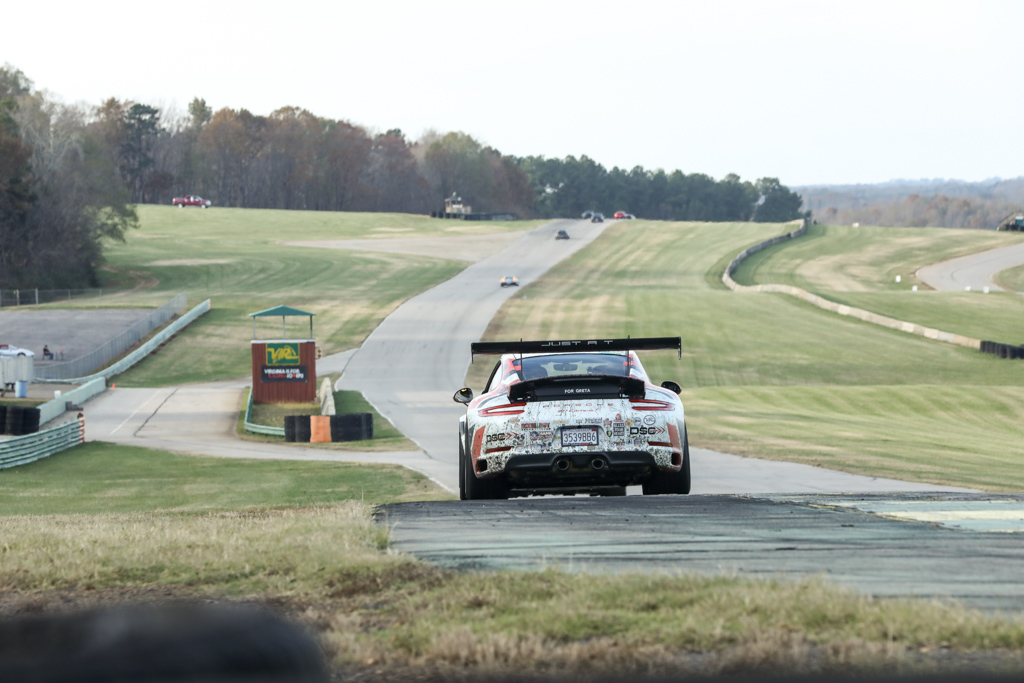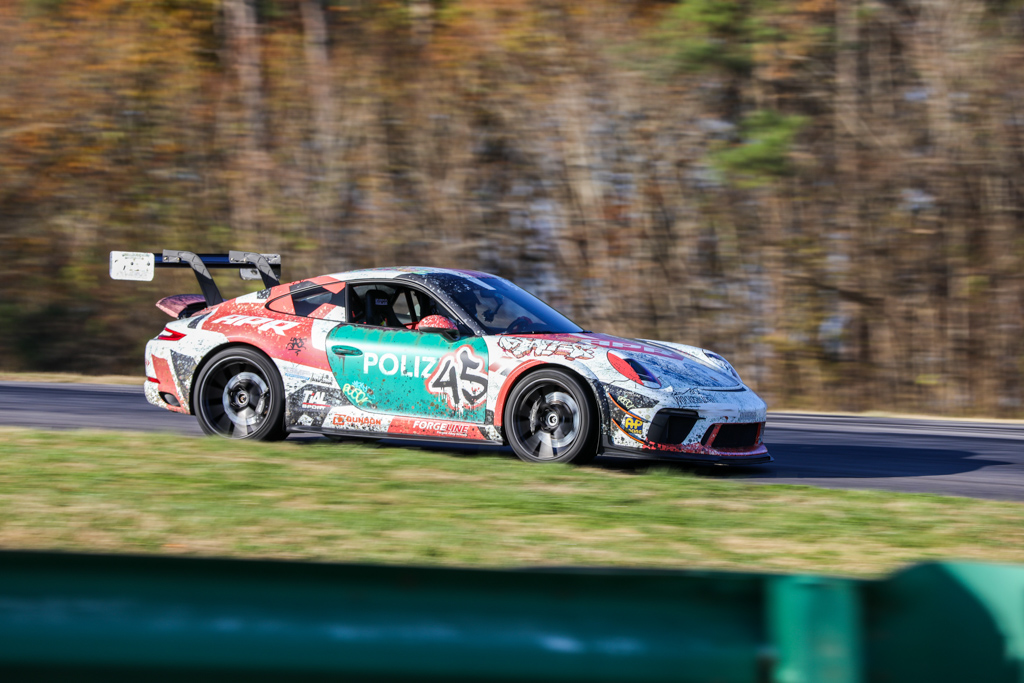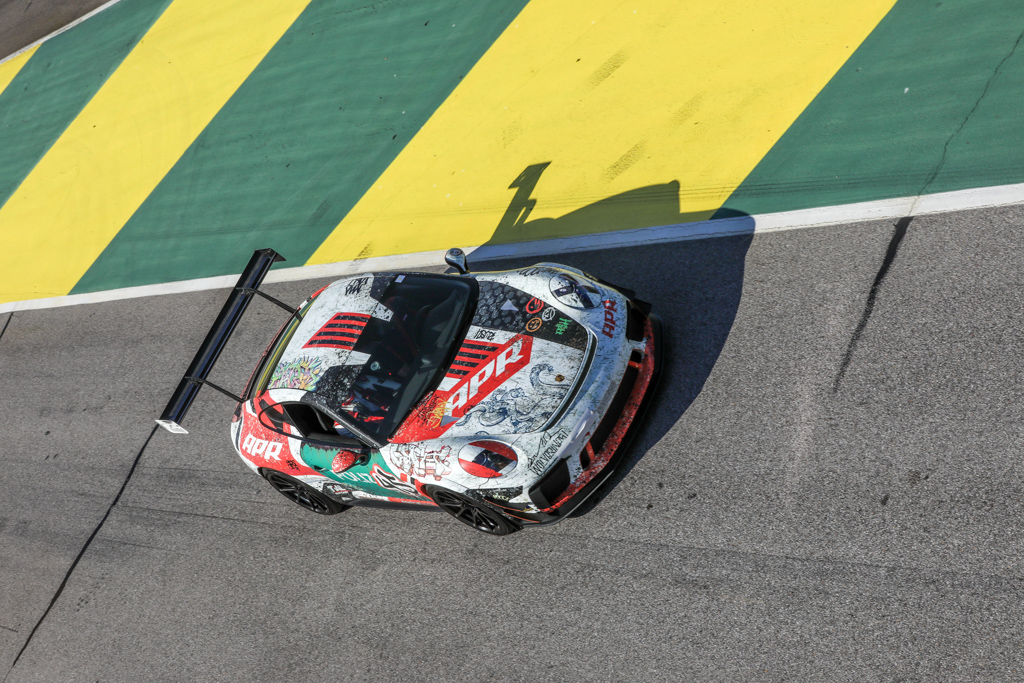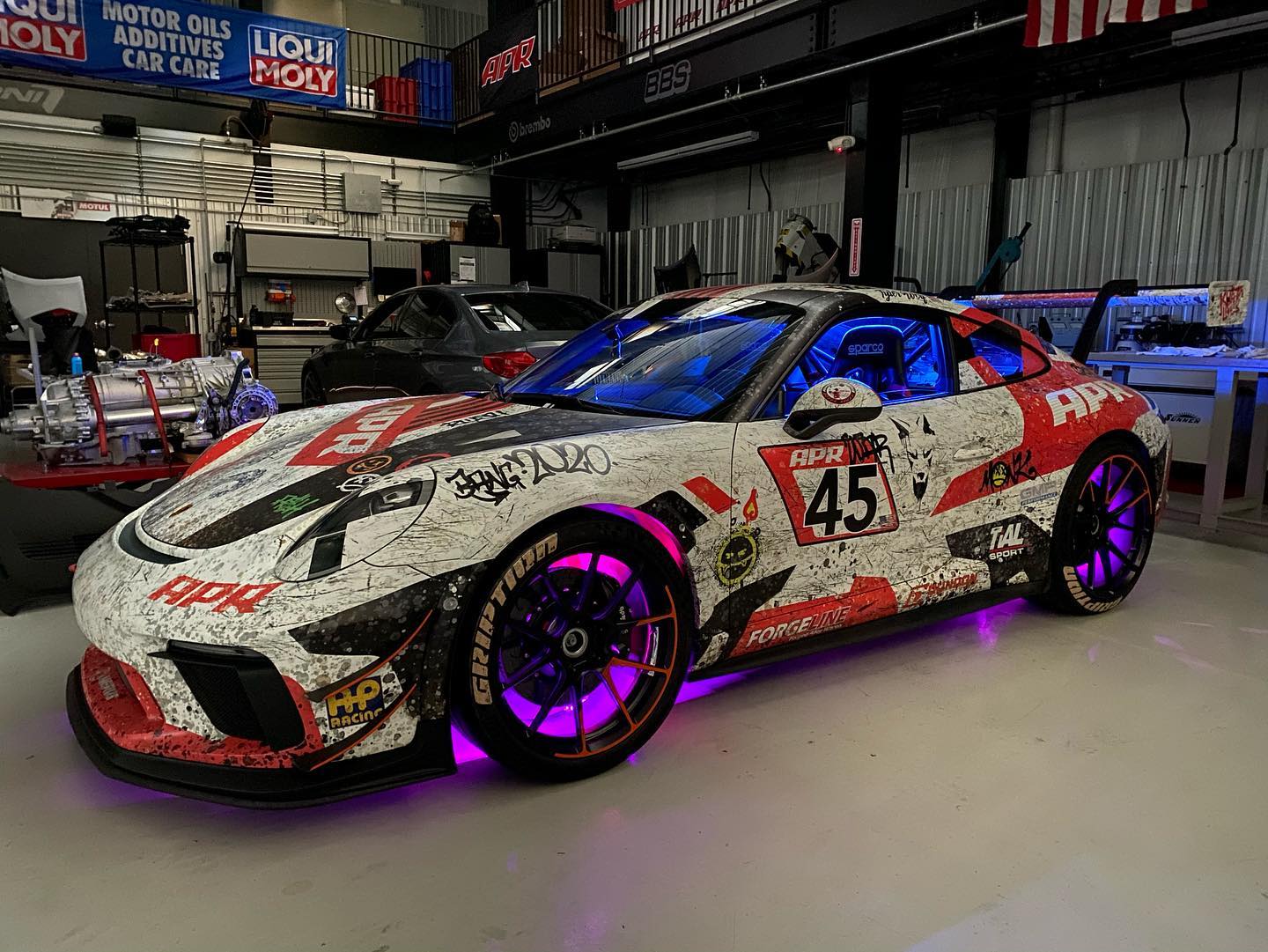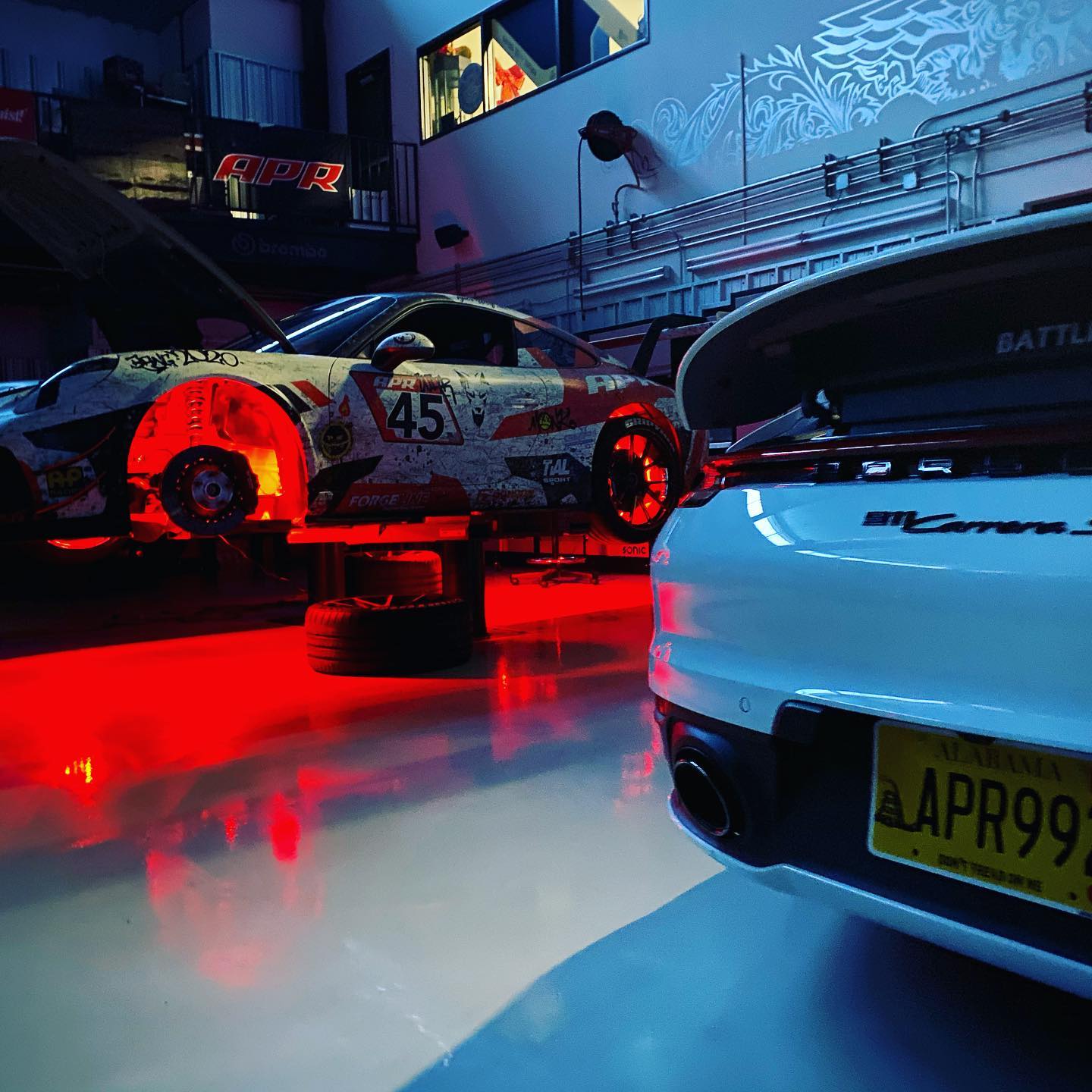 Share:
---
« Back to Listing