Female Racer Brakes the Mold with Essex-Equipped Tesla Model 3
08.09.2023
Despite lingering infrastructure challenges, it's undeniable that electric vehicles are becoming more popular on both the road and racetrack. The Tesla Model 3, in particular, makes a compelling case as an HPDE and time trial platform, thanks to its reasonable size and several inherent EV advantages. For starters, the battery pack location provides a very low center of gravity, making the "skateboard" style chassis more adept at changing direction than you'd expect given its curb weight. With up to 470 hp and a similar amount of instant torque available from the electric motor(s), there's no shortage of power, making it a wolf-in-sheep's-clothing, sleeper, Q-ship, etc. From a simple glance at its four-door sedan profile (and considering its practicality as a commuter), most wouldn't expect the Model 3 to be so fast and capable on a road course, but it is!
Predictably, the factory brakes are no match for such a potent synergy of power, grip, and weight when driven hard lap-after-lap. To meet demand in the EV segment, we expanded our AP Racing By Essex Competition Brake Kit program into the electric realm, and Model 3 drivers have been enjoying great success with these kits at the track and autocross for quite some time now. You can find info on all of our kit options for the Model 3 here.
Samantha is one of our Tesla clients who's been racing her Model 3 with the CP9660 kit for the past year, and offered the following thoughts on her experience:
"My first track day and experience was in July 2022 at Sonoma Raceway and after that time on track I was hooked. Ever since that fateful weekend, I have spent many weekends and weekdays (thank goodness for remote working) at the track getting as much time as possible in the seat. Around 3 months in, I realized that more stopping power was needed and moved over into the Radi-CAL Competition Brake Kit CP9660/9661 372mm kit with Ferodo DS3.12 for my 2019 Tesla Model 3 front brakes. After about 10 or so track weekends, I had to replace my existing pads, which I was happily surprised with. The Tesla is a big heavy car to stop and knowing that I can chase down some of the faster cars and stop shorter and shorter is always a great feeling.

The car is currently set up on SSR GTX-03 18x 9.5 (38mm offset) on Toyo Tires RA1 275/35. Once getting these new brakes installed I could instantly tell the difference in moving from a general big brake kit to the Essex Radi-CAL competition kit. I felt higher confidence in my braking abilities and watching my baking zones get smaller and smaller is always a good tell of how great the stopping power is. A known issue with Tesla braking is that rotors are quick to fade under track conditions and will often show warnings of "brakes may fade". With the addition of this kit and of course changing from factory fluid to race specific brake fluid those worries are a thing of the past.

One of my favorite product features is the ease of changing pads. There are times that the car is driven on the road so having the ease to change from track pads to more street style pads makes for easy weekend updates. The customer service is top notch, quick to ship and easy to do business with. Also having all of the install guides and tips/tricks made installing the initial kit a breeze and calling out the torque specs in big font is also a win for me! I would buy this kit again and when I build my next track car I will for sure be purchasing and installing another Radi-CAL kit. Any time I am at the track and asked about my brakes I am happy to share the awesomeness of these brakes!

I have been running this combo since Fall of last year and it has been a huge improvement on the track. Prior to this upgrade I was on the Mountain Pass Performance big brake kit, and while it worked, it did not provide as much stopping power as this combo. Along with this I am running stainless steel brake lines, upgraded brake fluid and a brake master cylinder brace. I also have a 2 piece giro disk setup in the rear on G-Loc R10 pads. I have a pretty built out 2019 Model 3 Dual Motor and love it! It has a full suspension from KW Variant 3, billet control arms (top and bottom, front and rear) and no rubber bushings left in the car. I am partnered with Toyo Tires and am on RA1's and moving to RRs here soon when I run through the current set of tires I have. The Model 3 is such a fun track car and with the extra stopping power, it makes chasing down cars on long straights even more fun knowing I can brake later and be sure I am stopping. I have included some pictures of the car and the build that I have done on it. I just recently got into racing (last July actually) and have been hooked on it ever since. It is always fun being one of the only females racing and even more so in the Tesla sneaking up on people.

Ever since starting this new hobby/love affair, the general track community has been amazing and I have met some awesome folks along the way. Looking forward to moving faster, stopping shorter and finding better lines every chance I can! I also have to give a huge shout out to Stan at Toyo Tires for partnering with me and always making sure that my tires needs are met and continuing to feed my tire slaying habit!"
Below are some shots of Samantha's Model 3 out in the wild and on the racetrack: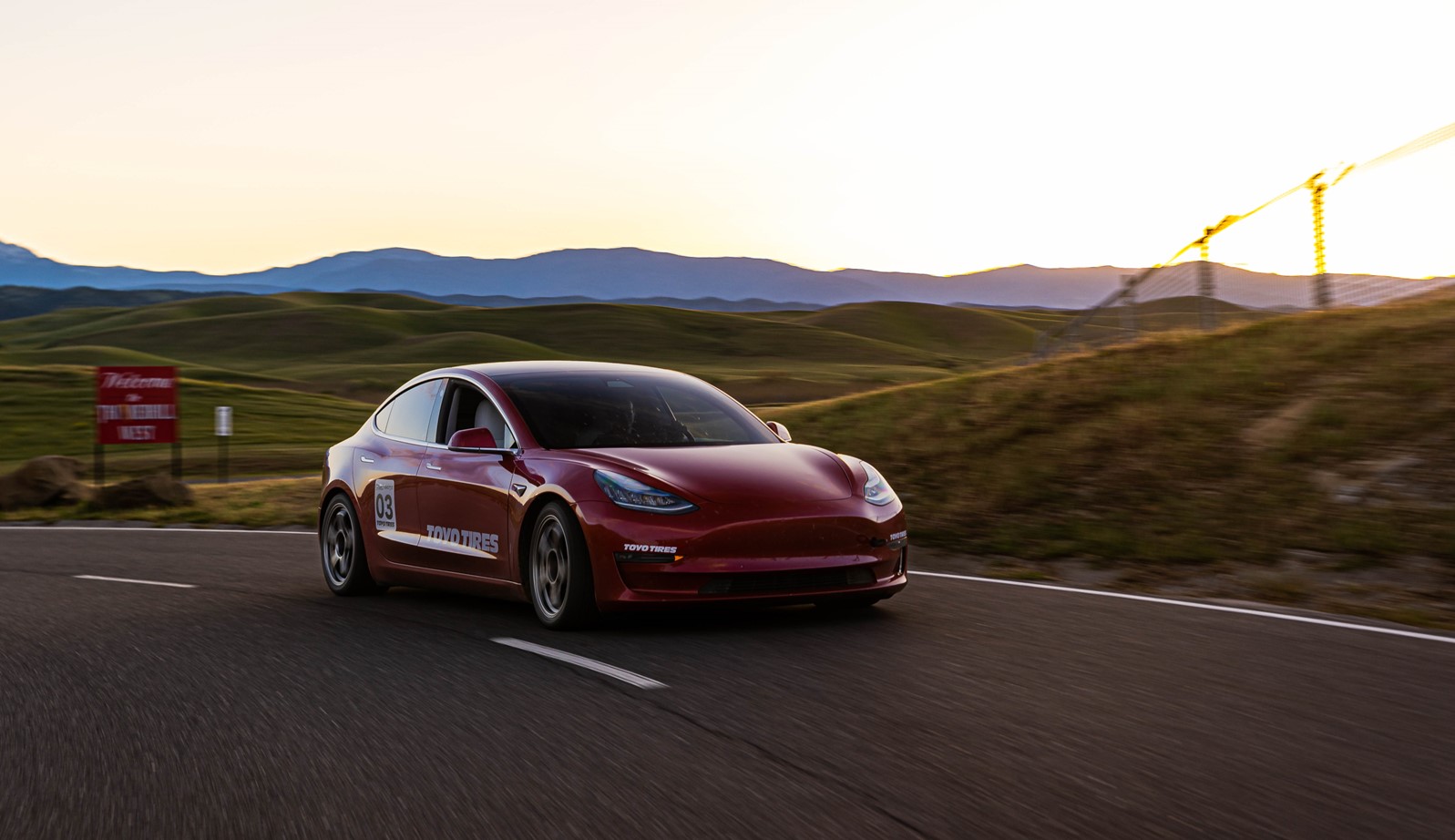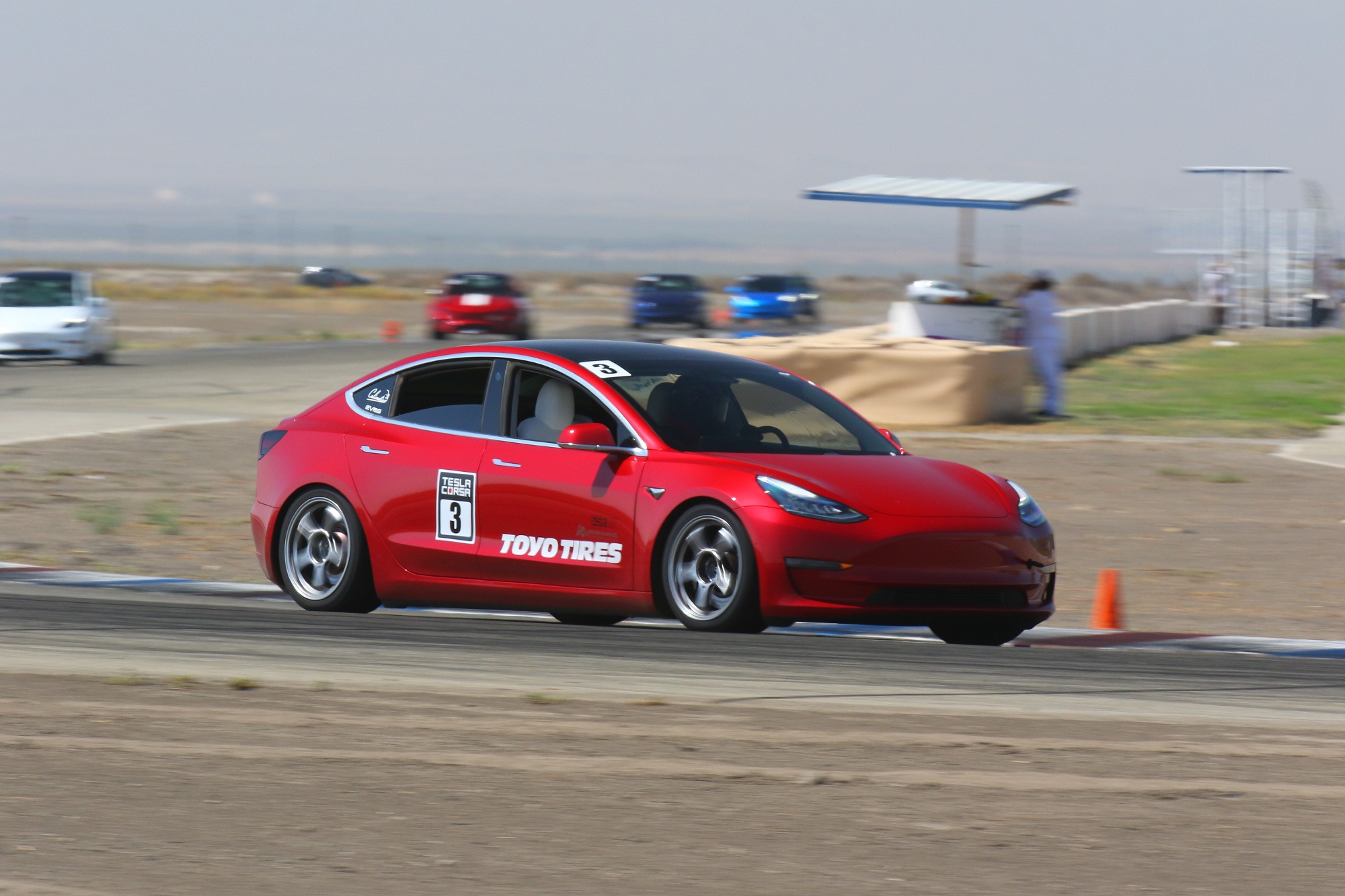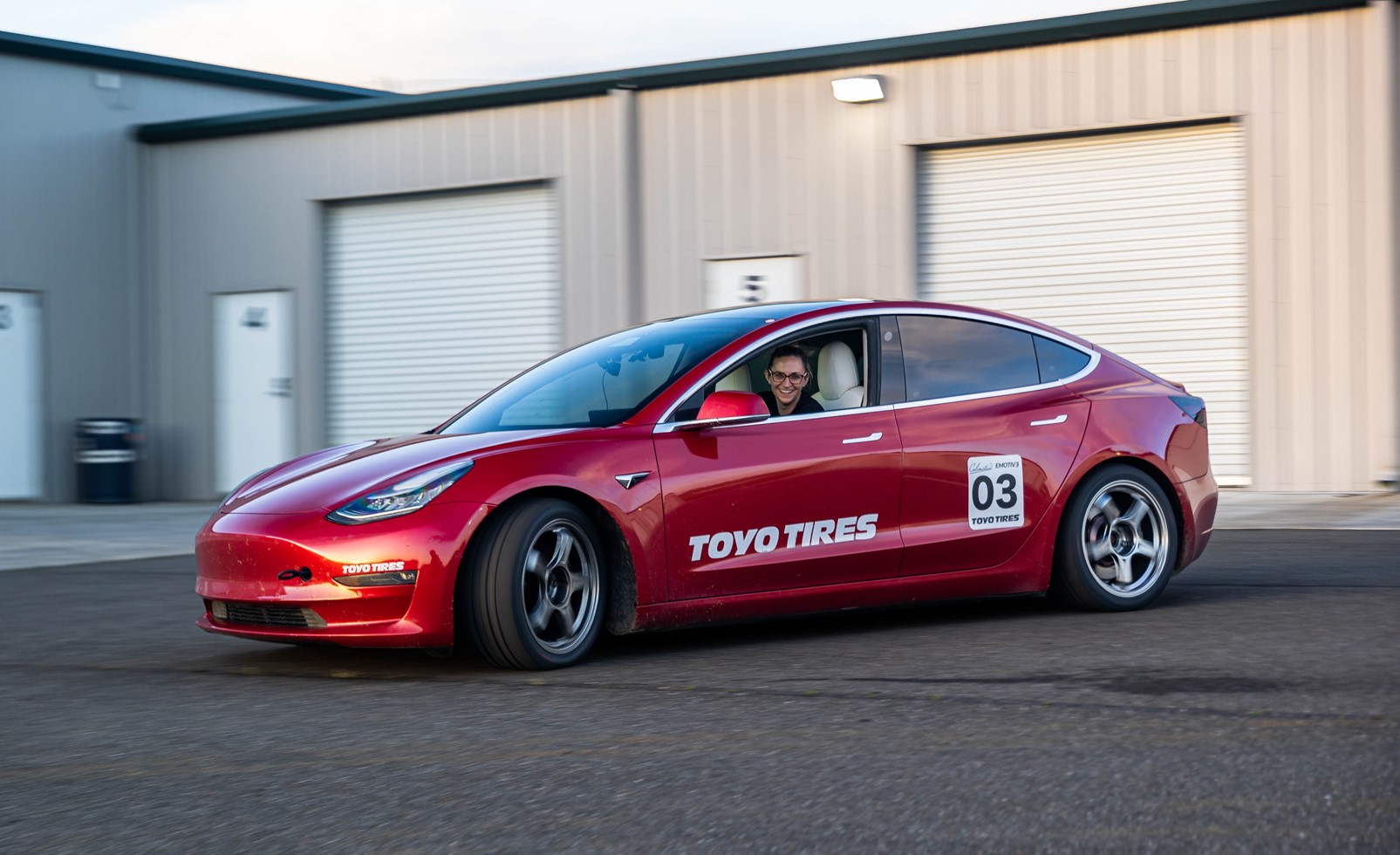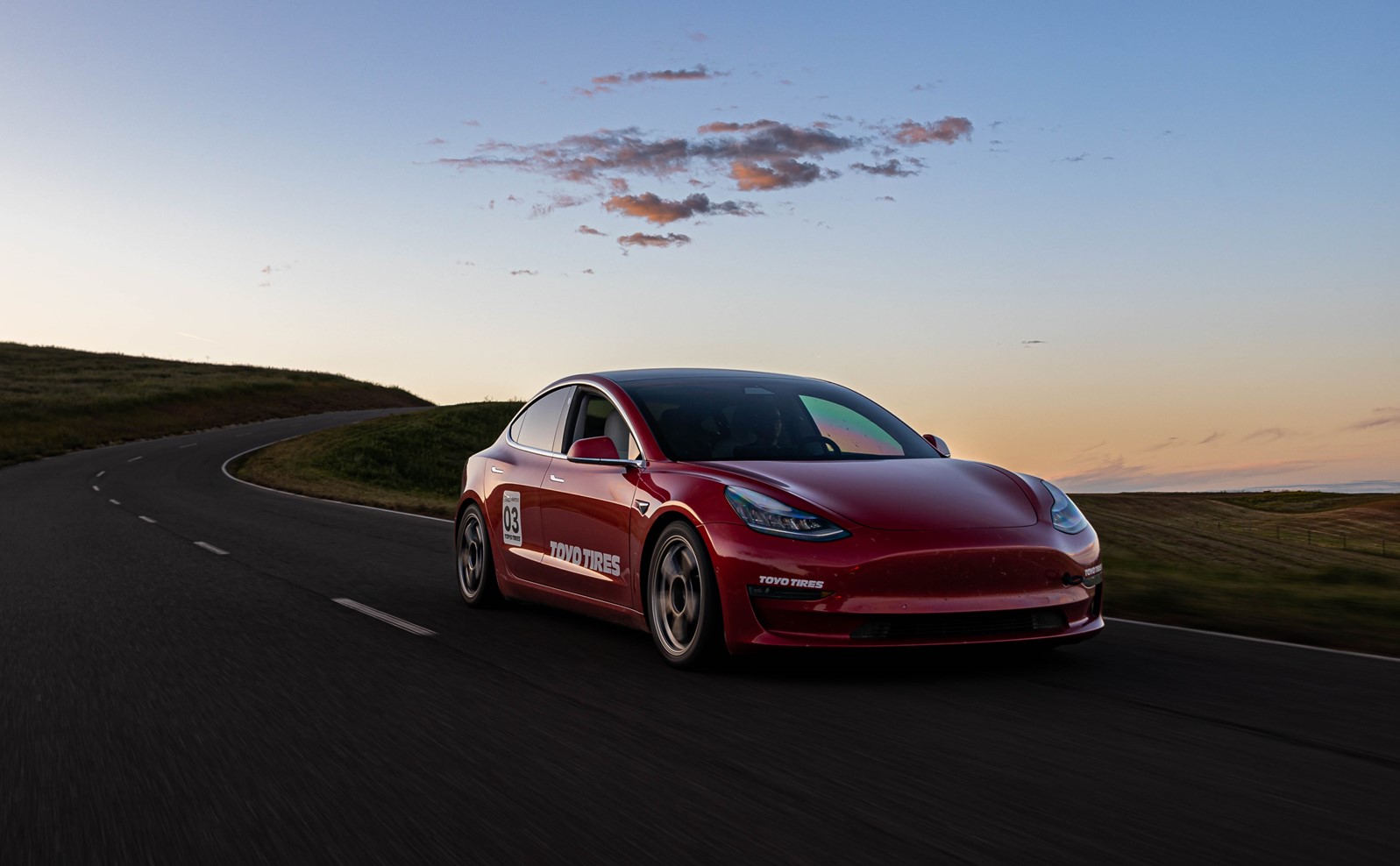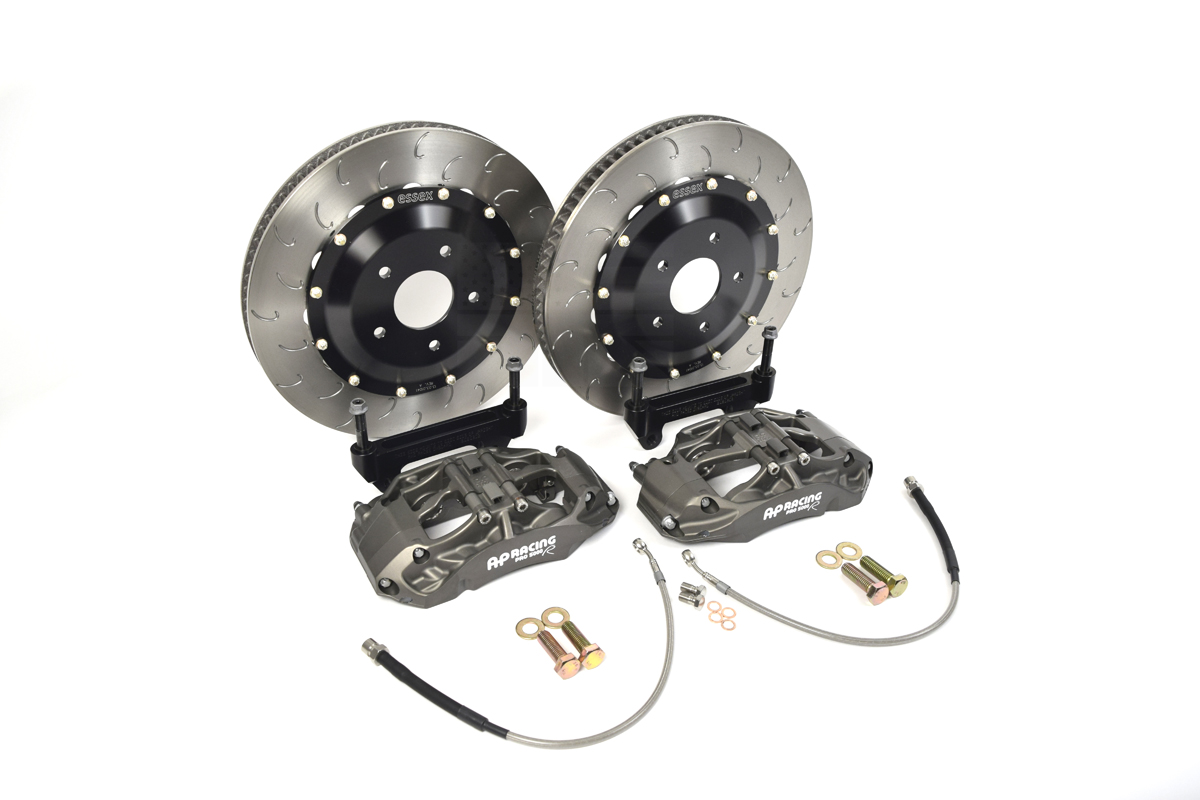 Share:
---
« Back to Listing