Customer Review: AP Radi-CAL Competition Brakes for the Tesla Model 3
07.15.2020
One of our Tesla Model 3 clients recently wrote a post on Tesla Motor Club comparing his new CP9660/372mm AP Racing by Essex Radi-CAL Competition Brake Kit vs. both the OEM brakes and a competitor's 2-piece discs. After some track testing at VIR he highlighted how much cooler the AP setup ran, their superior feel, lack of fade, and silent operation:
"I wanted to share my experience running the Essex Designed AP Racing Radi-CAL Competition Brake Kit (Front 9660/372mm) for the Tesla Model 3 using Ferodo DS3.12 Front Brake Pads. First and foremost, they are beautiful pieces of engineering, so I wanted to ensure I snapped some photos and weighed everything prior to installation. I was running stock Calipers, MPP Two-Piece Rotors, and Carbotech Pads in my previous setup, so I think it is worth comparing everything.

"As far as thermals go, I doubt anyone could overheat the AP Kit brakes with expected track use. On average, they ran 23% cooler than the stock caliper setup. The hottest the AP Kit got was about 1050f, compared to about 1,250f on the stock calipers with Carbotech RP2 pads (this was in my wife's car with stock rotors). The AP kit was certainly more consistent than the stock caliper setup. The stock caliper setup would get squishy/mushy and I had some pretty notable brake fade a few times coming into Turn 1. I did not have any fade with the AP kit at any time. It is also worth mentioning that this kit completely changes the feel of the brakes. It eliminates the "play" in the brake pedal, and the lightest push of the brake pedal engages the pads. I've owned several BBK's, and driven hundreds of cars, and none of them had brakes that felt this good.

One interesting note, the Carbotechs have become incredibly loud on my wife's car. Any amount of brake force now causes excessive squeaking, while the AP Kit has always been and continues to be silent.
For those who are wondering, I chose to leave the Anti-Knockback Springs in place. After comparing before and after, and against my wife's car, it appears that leaving these in place reduces range by about 8% on the street under relaxed driving. Fortunately, if you are daily driving the car, they are easily removable. I rarely drive my Model 3 except to go to, on, and from the track, so it isn't a concern for me.
Overall, they check all the boxes as far as thermals/fade, noise, and immediacy are concerned. I would say without a doubt, this is the most track-focused kit currently available.

The customer support from Essex has been superb. From the date I placed the order to the day I received the kit was only 2 business days! It's nice to know that I won't get brake fade, that they are always going to be consistent, and that I won't have to be replacing these pads for many events to come. The fact that they are quiet and pretty are both nice bonus's!"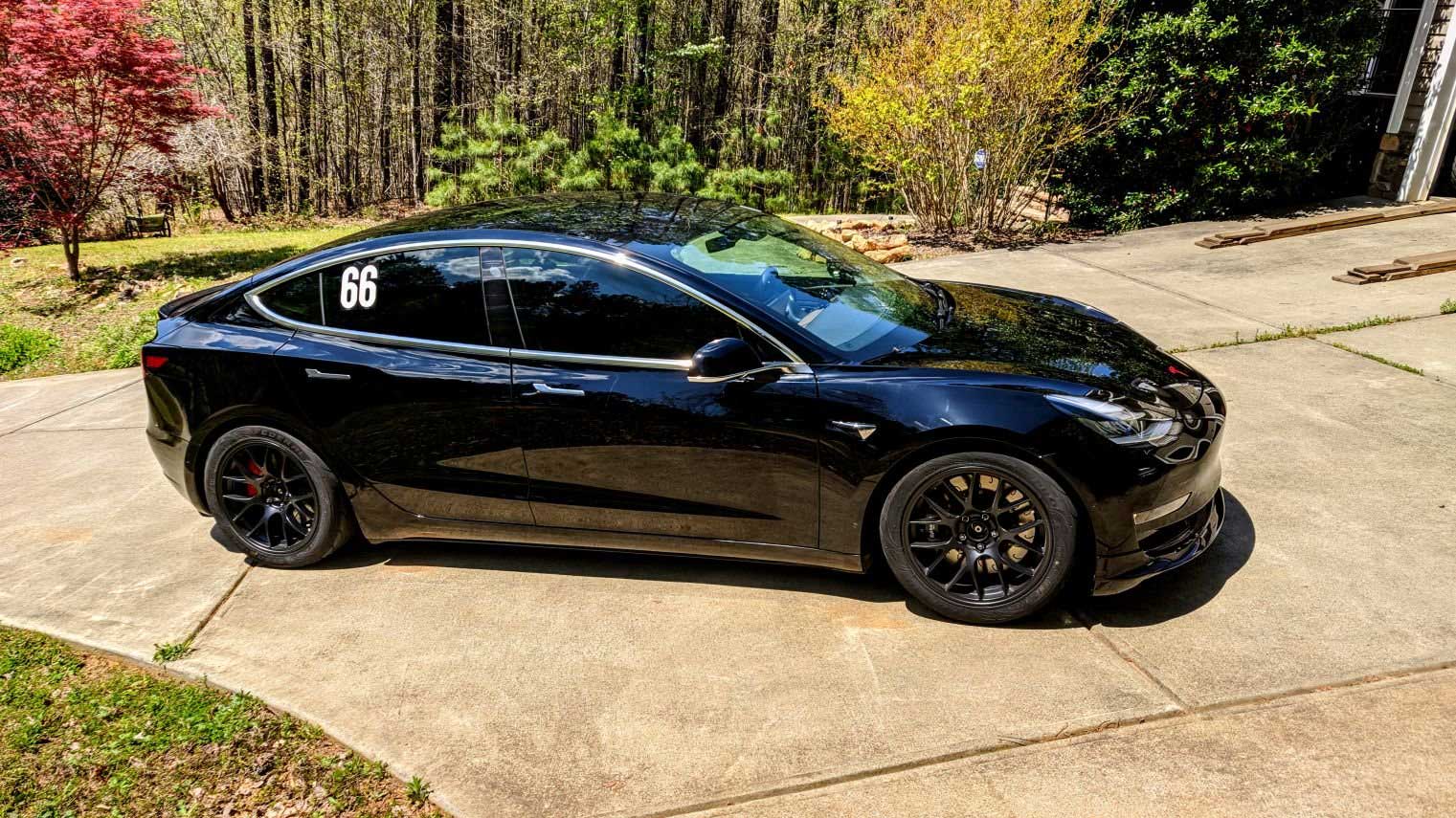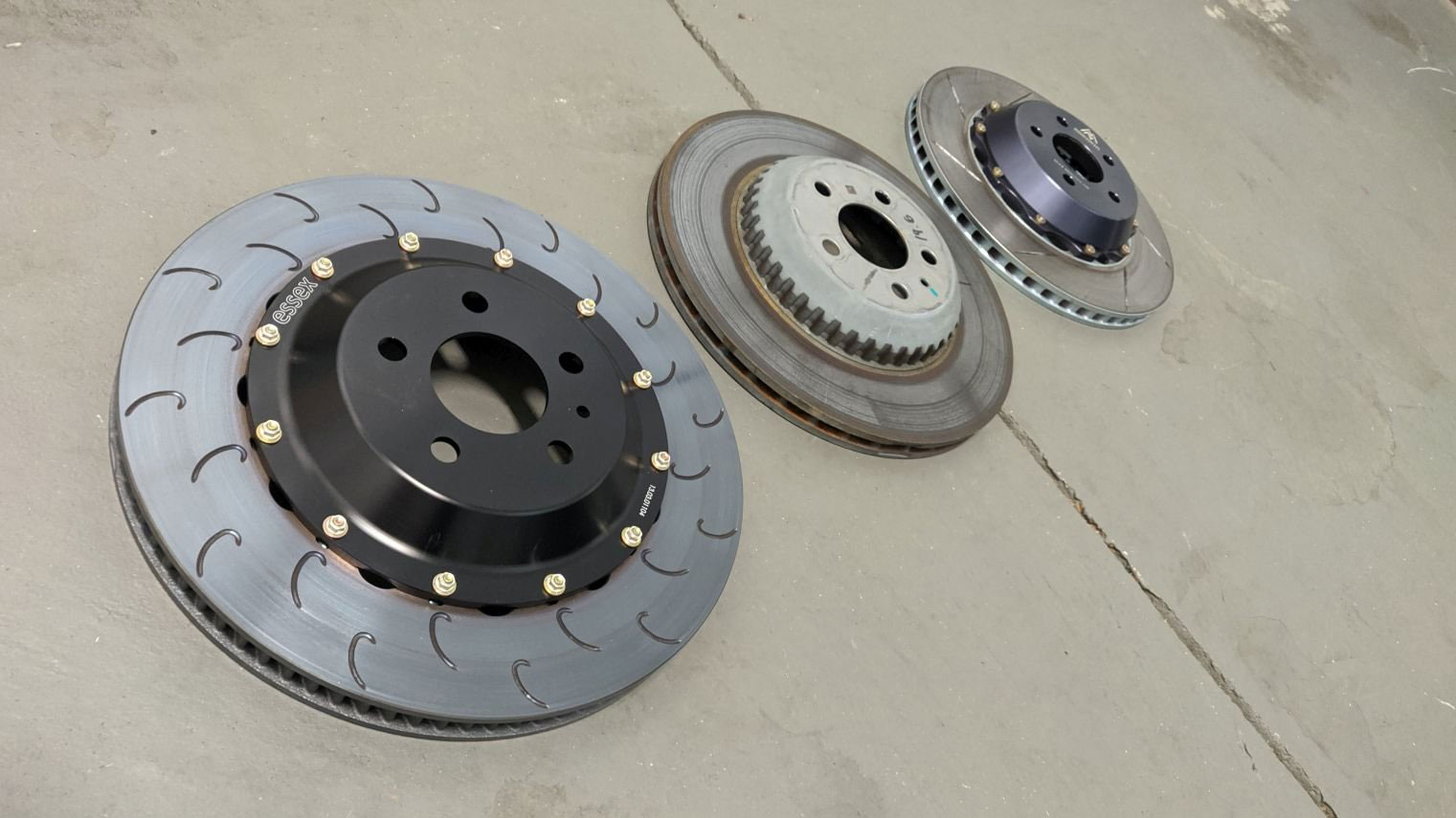 "The front rotors on the AP Kit measure 372mm x 34mm, whereas the stock rotors are 355mm x 25mm, and the MPP rotors are 355mm x 26mm. Rotor weights are as follows:

AP: 21lbs, 10oz MPP: 18lbs, 2oz Stock: 19lbs, 6oz"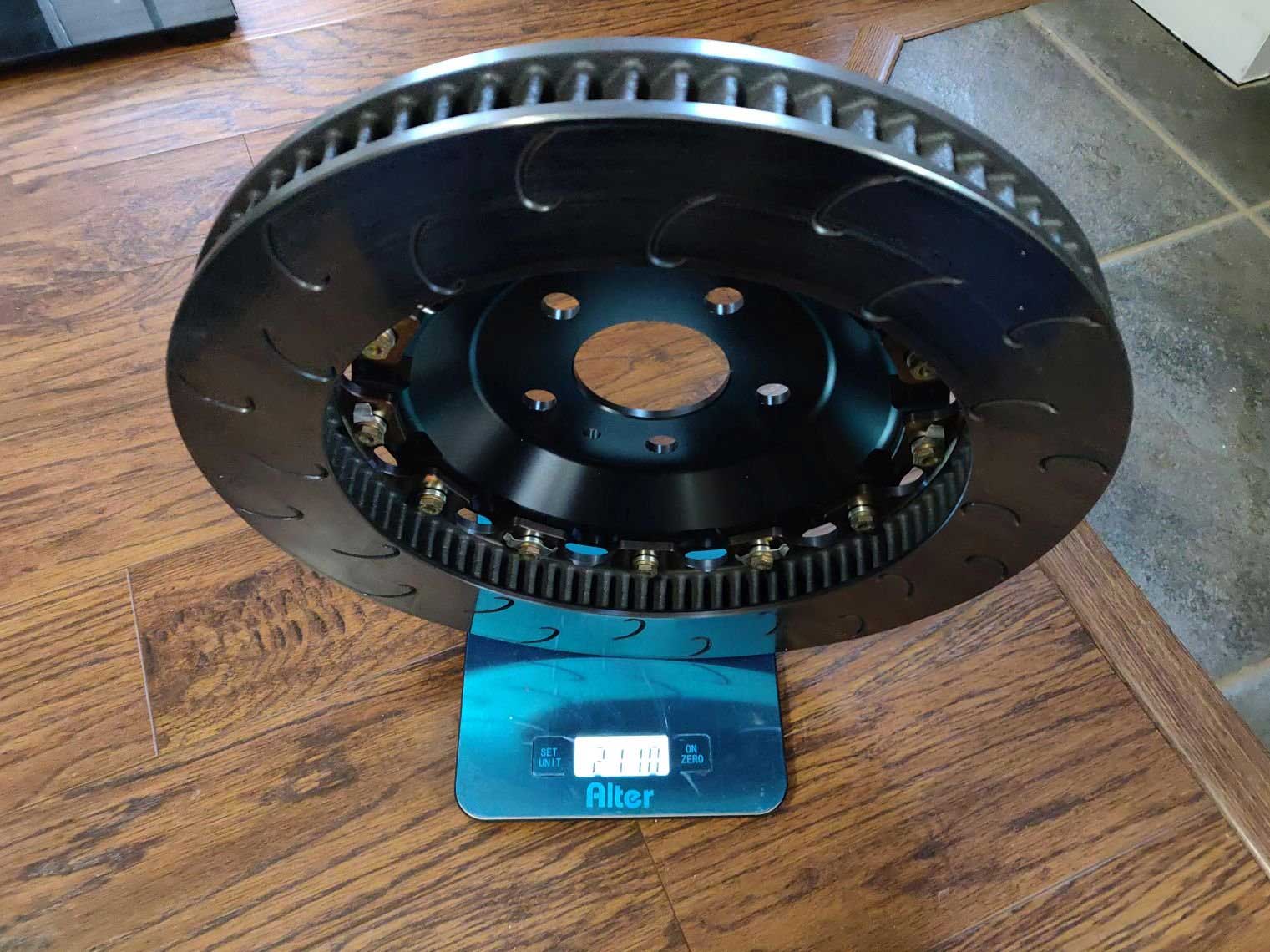 "The caliper on the AP kit is a six-piston design, compared to the four-piston on the stock calipers. This kit utilizes the AP Racing CP9660 Radi-CAL Pro5000R calipers. Without brake pads, but with the brackets, weights are as follows:

AP: 7lbs, 6oz Stock: 8lbs, 14oz

As you can see, the total weight of the stock brake setup and the AP kit are within 1lb of each other. However, with the AP kit you are gaining a considerable increase in braking stiffness, immediacy, feel, thermal capacity, and pad options."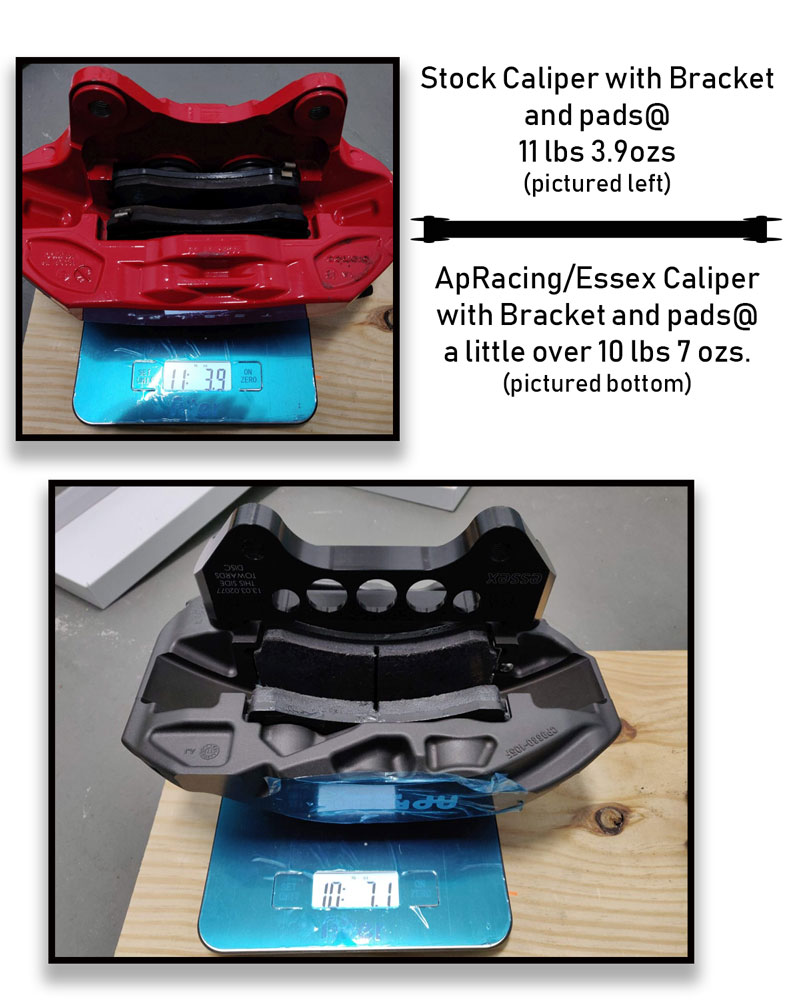 Share:
---
« Back to Listing