AP Racing carries After Dark Speed Z06 to two podiums in two weeks!
09.07.2021
The After Dark Speed C5Z06 has been gobbling up trophies across the mid-west over the past couple weeks, with a win at Out at Mid-Ohio, followed by a 2nd at Road America. Please see the recap of each event below. After Dark Speed is running our AP Racing by Essex Radi-CAL Competition Brake Kit on all four corners of the car.
"We had a great run this past weekend at

GRIDLIFE Mid-Summer Meet - Mid-Ohio

with the

After Dark Speed

C5 Z06 Corvette. We ended up pulling out the win on the last day in the Street Mod class after swapping the lead several times with Eric Dewey DeWitt throughout the weekend! We had hopes of running a sub 1:30 lap time with 275 wide 200 treadwear A052 street tires per the Street Mod class rules, but ended up with a best of 1:30.5 so didn't quite get there. We are still happy with this lap time considering the tire package. We had great weather and got 8 dry sessions in, so I was able to really learn this track and get the car dialed-in much better than last year when half the weekend got rained out. I was fighting over-heating issues so I could only run 1 lap at full speed per session, but I'm not sure the 275 street tires would be faster after 1 lap anyway."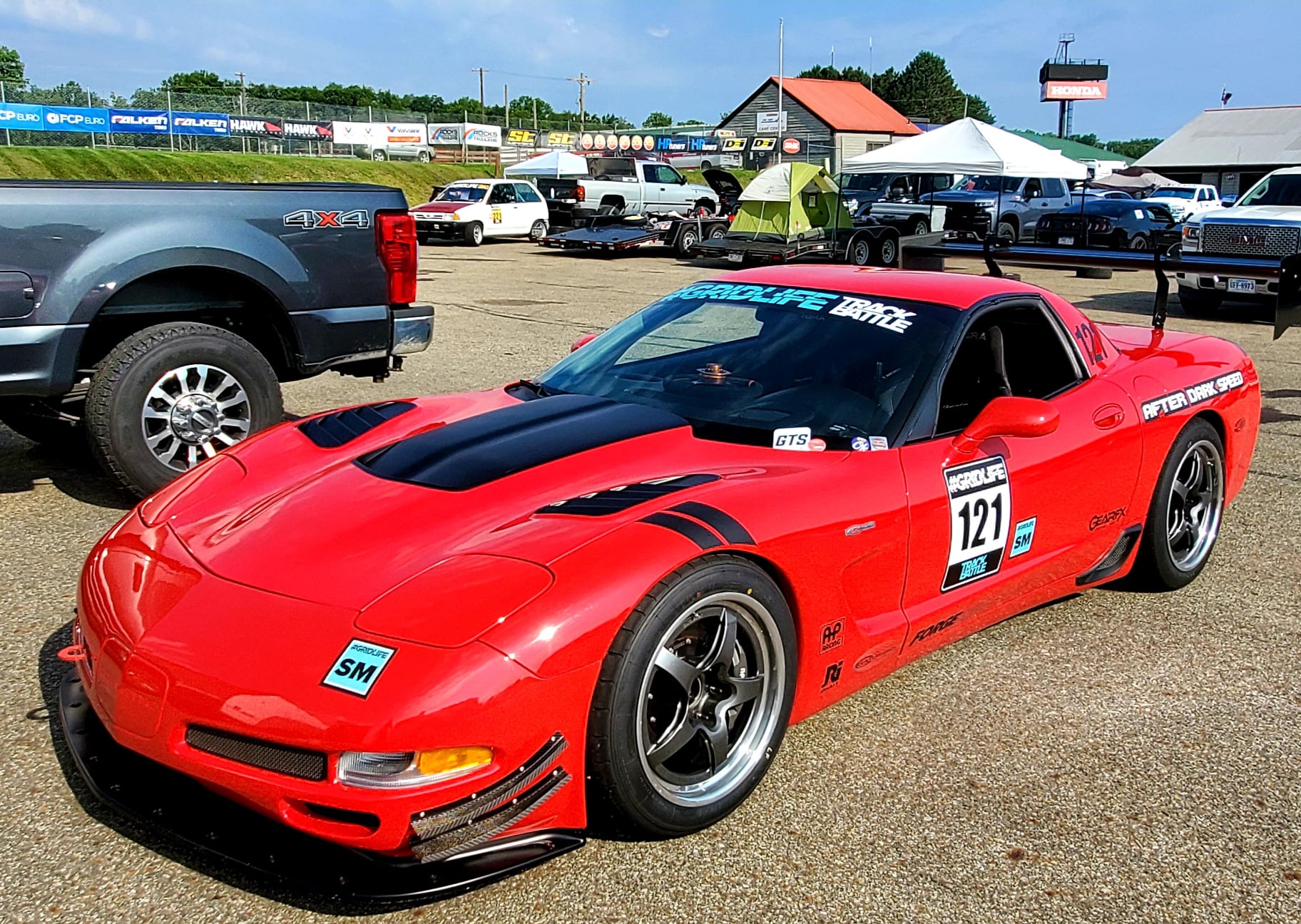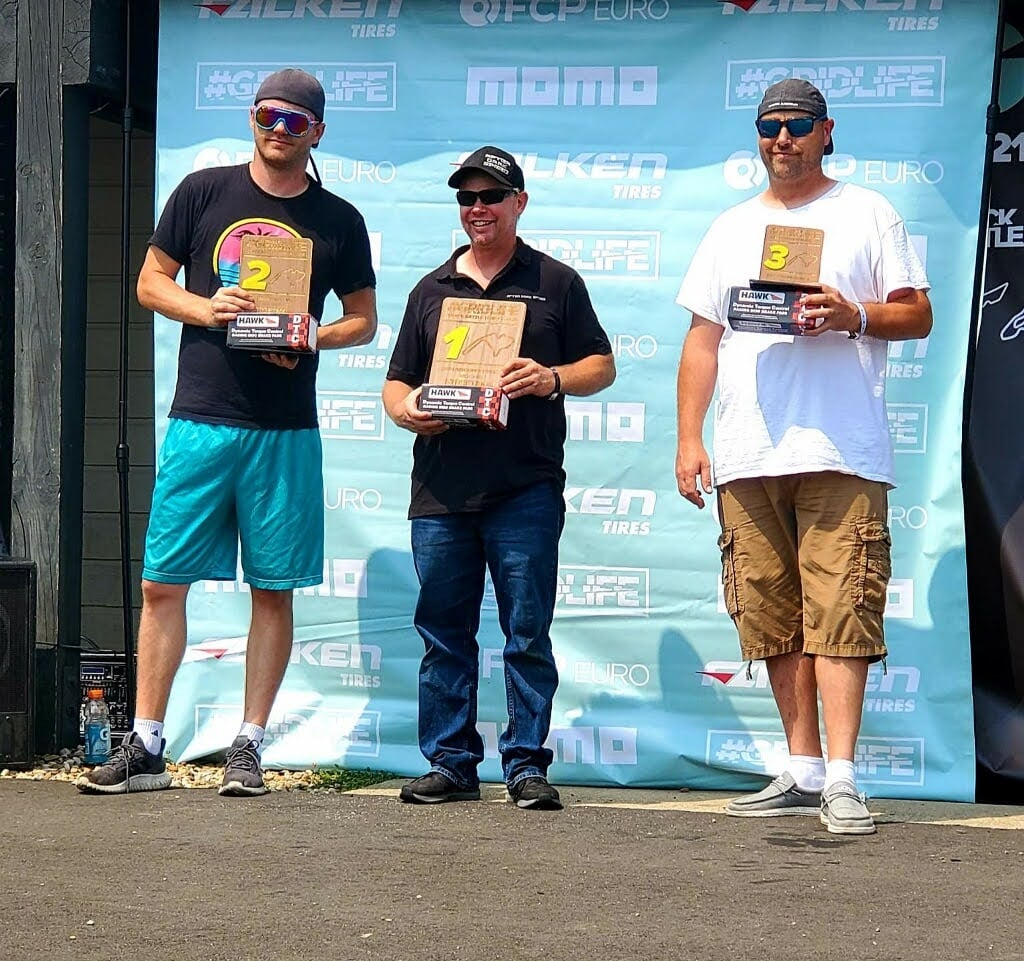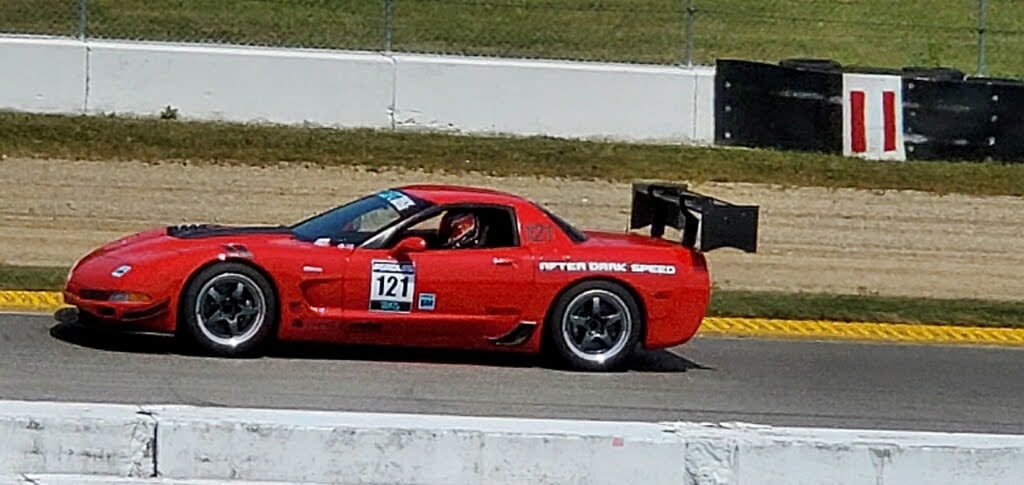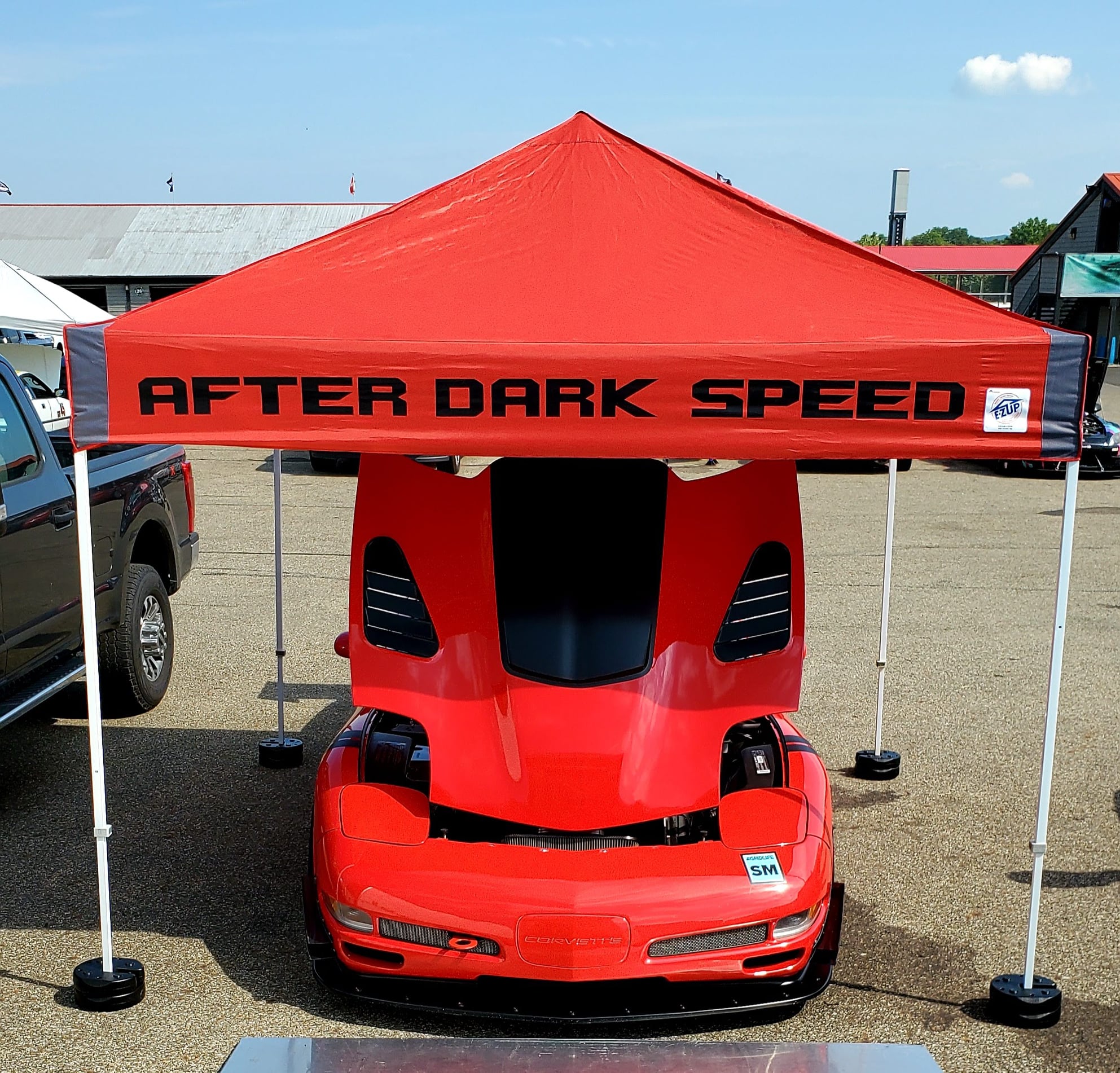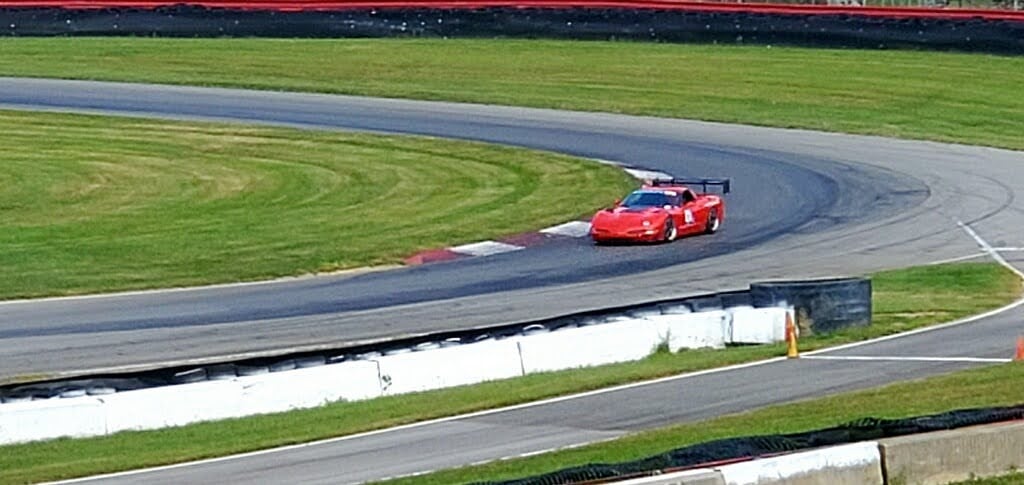 Last weekend they also found success at the USCA event at Road America in Wisconsin:

"This past weekend we went up to Elkhart Lake, WI to run with the Ultimate Street Car Association at Road America in the GTS class. It was great to see and visit with many midwest and Wisconsin friends I haven't seen in quite a while! The After Dark Speed C5 Z06 had a solid showing finishing 2nd overall and 2nd in the GTS Class. Congrats to Michael Levitas on winning the overall and the GTS class!I ran a personal best on the road course with a 2:30.6 (motorcycle chicane version) but still battled temp issues and could only run 1 lap per session. I have also changed the gearing and power band of the engine to be more optimized for smaller tracks and autocross which caused me to reach top speed before the braking zone into turn 1. My top speed was also about 10 mph slower than I normally run there so this probably cost lap time. It may be necessary to build a GearFX Driveline rear diff specific for this track in the future.I struggled in the speed stop event finishing 6th in class which is were Michael gained a lot of points on me. I did manage to finish 1st in class and 3rd overall in the autocross in an attempt to gain ground back but it wasn't enough.The car is handling by far the best it ever has with the After Dark Speed suspension and JRi Shocks, so we just need to get the cooling system issues resolved so I can attack the bigger tracks harder in the road course time attack segment.We now head off to the UMI King of the Mountain $15,000 to win autocross event this coming weekend with the After Dark Speed C4 Corvette to compete in the Mid-Year class so we are really pumped and excited for that!Thank you again Beth Conaway for all the support, help, and photos!"
Centerforce® Clutches
Essex Parts Services, Inc.
FORGELINE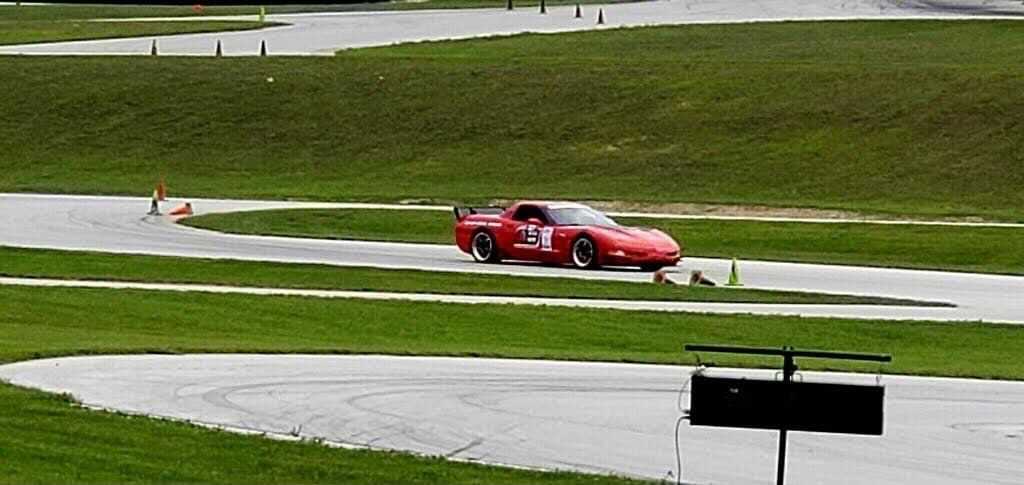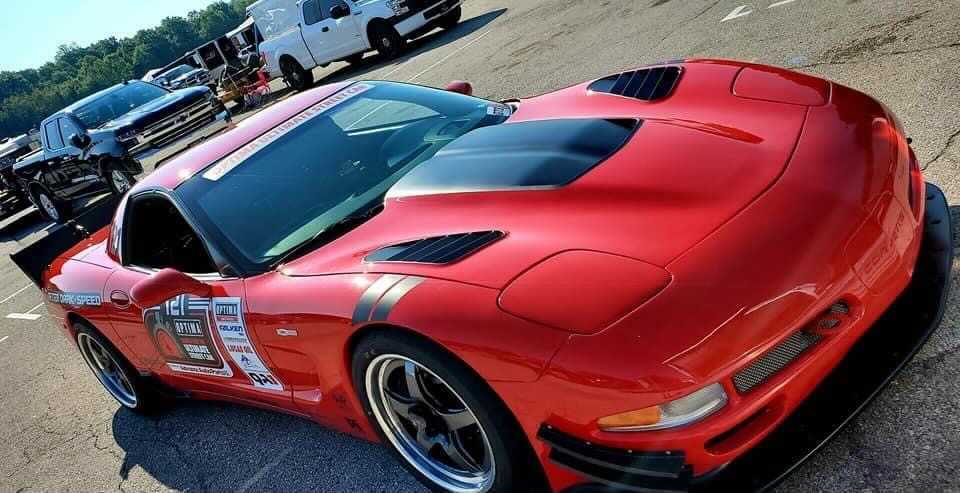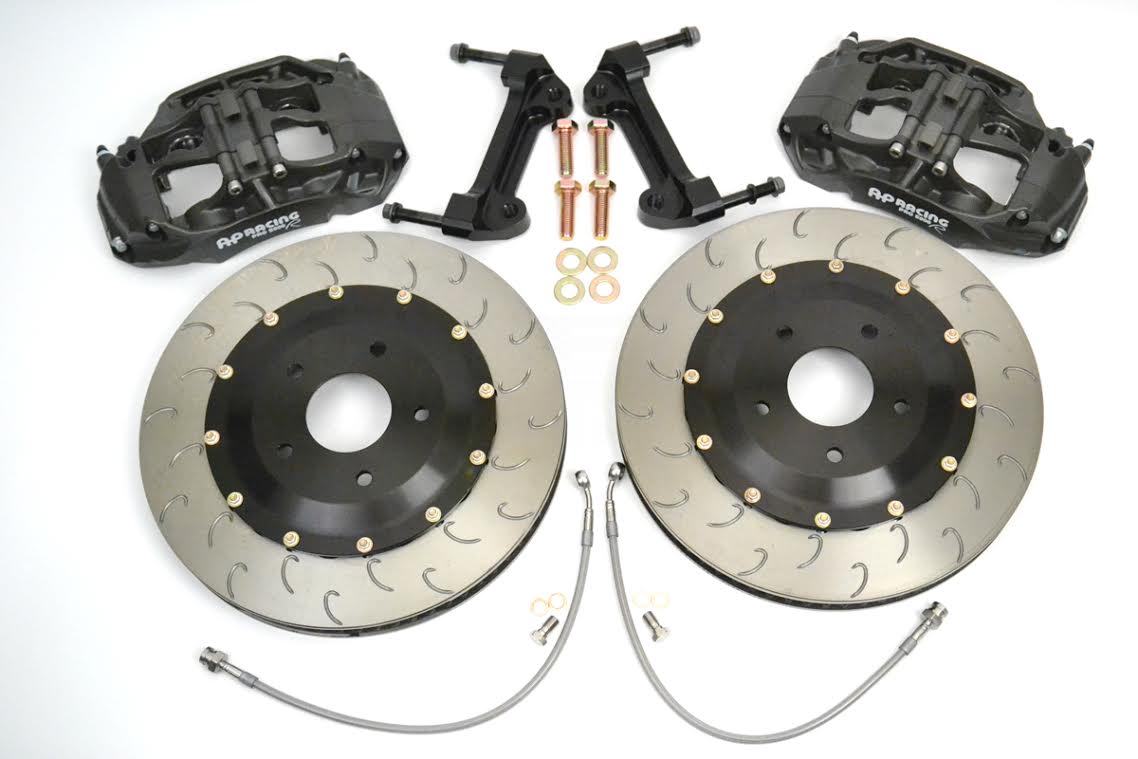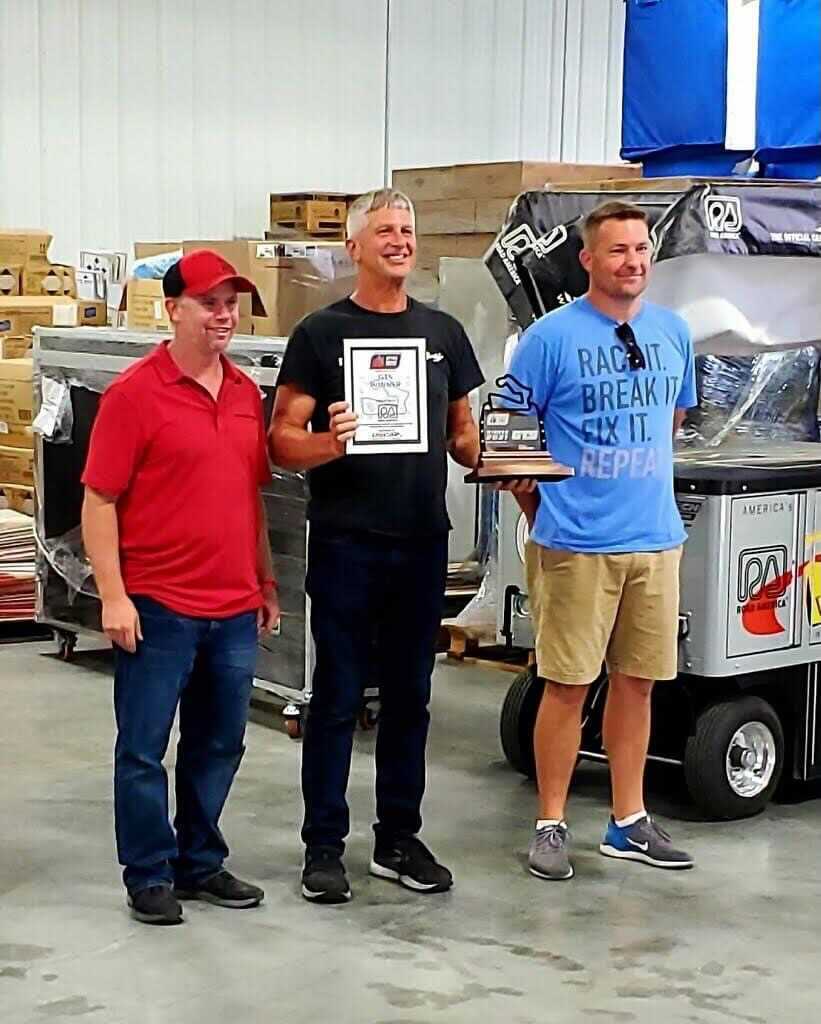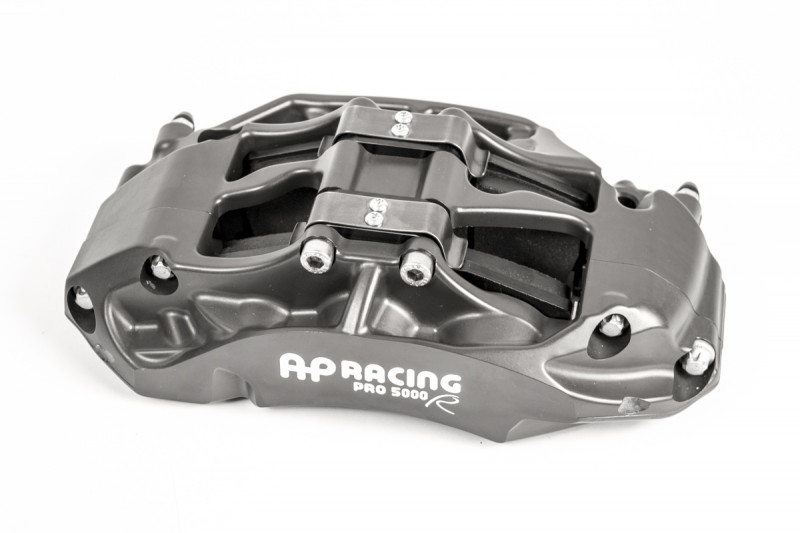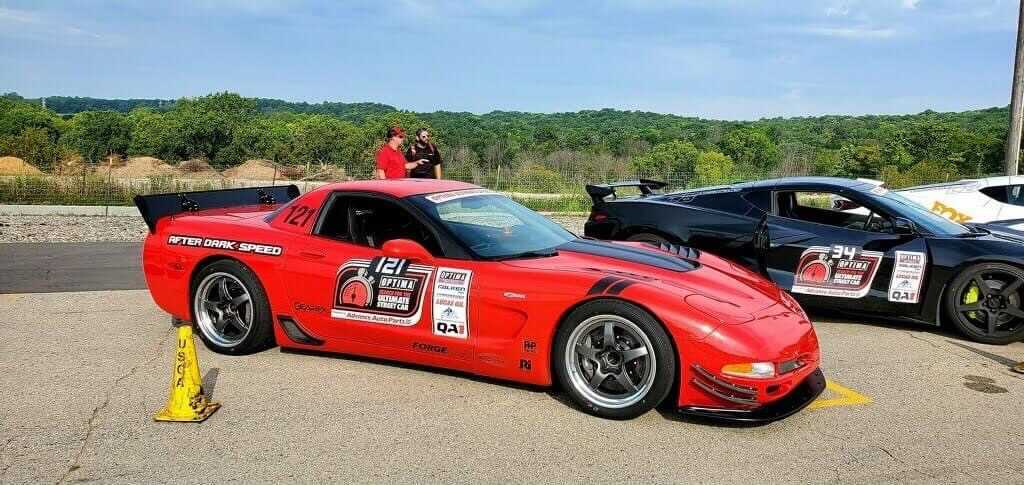 Share:
---
« Back to Listing