2019 Cayman GTS owner reviews our AP Racing by Essex Radi-CAL Brake Kit
03.30.2021
One Porsche Cayman GTS owner recently spent several days at the track flogging our front and rear AP Racing by Essex Radi-CAL Competition Brake Kits. Despite our considerably larger components, our kit actually weighs slightly less than the OEM brakes despite the additional pistons (6 vs. 4) and much larger disc (372mm vs. 330mm). His brakes are living behind newly installed Forgeline GS1R in 19x9 and 19x10.5. He was able to get his car out to Summit Point a couple times immediately after installing his new brakes, and his comments are below:
After first track event at Summit Point:

"Got on track this weekend, it was the first time I used the kit, they were amazing . Really impressive, actually freaked out the instructor a little bit since I was braking so late. It was at Summit Point so on their back straight I was basically taking it down from 140mph to 40mph on the first turn. 20/25 minute sessions, no fade, got 8 sessions this weekend."
Extended review from Rennlist after a second weekend at the track:

"A bit of background ... I wanted to put in a bit of abuse on the kit before I made any judgements and have had them out for 4 days in the past 4 weeks. I am green and slow, so take everything I say with a grain of salt. I run a 1:28/1:29 at my home track, SPR-M, and have done days there in my current car, 718 CGTS, my previous F82 M4, and E92 335.

Performance: In a word, this kit is consistent. I get the Cayman is a relatively light car but through 30 minute sessions I got absolutely zero fade, could maintain all my braking points, and even pushed the braking zones deeper toward the end of multiple sessions. In fact, my best times were the last or second to last lap after 25-30 minutes of pushing on track. Also this kit bites hard, more on this below.

Maintenance/Longevity: Pad changes are very easy, remove the pad retention bolt and clips, swap the pads and you are good to go - no need to remove the brake caliper. In total my kit has about 11 days on it - the discs look great, and the pads still have about 1.25x the thickness of the backing plate, so getting close but still some life left.

Cons: The initial bite on the kit is abrupt, it could be the pad I'm using, Ferodo 3.12, or me, but it was hard for me to get a smooth initial bite under braking; the middle is very linear and consistent; then the release, again, is a bit abrupt. I've talked to others and many people seem to share the same sentiment. We were all also running the 3.12 so as I said that could be the pad. It's not a big con, and I'm sure with more practice and time it's something that can be smoothed out but it was apparent. Finally the rear brake lines do rub, they have 2 rubber layers that protect them but the design of the ss line does cause rubbing against the inside of the wheel. Nothing gaffers tape and zip ties couldn't fix.

Fitment: I run the ever-so-popular GS1Rs in 19s and they fit great. I'm also told they will fit many a 18" wheel (not all, but many).

Final Thoughts: I love the kit, the stopping power and consistency is incredible. Throughout the track days I was consistently outbraking much better cars than mine, now if only I could out drive them ... That being said it is an expensive kit and I could see only the front kit making a lot of sense for a lot of people. If you track your car, I do think this is a must have upgrade, again the consistency, the ease of brake swaps, and the life of the consumables, make it a no brainer, for me"
Editor's note on the DS3.12 pads and brake line fitment:
The DS3.12 has a very high mu, and some people may find them abrupt...particularly once they are heated up. They are the best choice for cars running very sticky tire compounds, and it typically takes a little time for people to get used to them. When I installed them in my C6 track car, I was a bit jumpy with them at first, was getting into ABS, etc. After my first day out there I smoothed things out. You really need to recalibrate your brain and leg to realize you don't need to pounce on the brake pedal. Gentle and smooth inputs get the job done. If you want something that is a little lower mu that require more force, the Ferodo DS1.11 is the correct choice. I'd give those a try next time. One of the great things with the Ferodo DS pad line is that they can be interchanged on the same set of discs without having to re-bed. That means you can go from their most aggressive DS3.12 down to their least aggressive DS2500 by just dropping in the pads and doing a couple hard stops to get them seated. You won't have to worry about getting judder, vibration, cross-contamination, re-bedding, etc. like you do when swapping across brands from street to track pads and back. You can see all the Ferodo DS compound descriptions here: https://www.essexparts.com/brake-pads/ferodo-brake-pads
Brake line fitment on the rear of all recent Porsches is tough. When installing them, one has to be careful as mr.t0fu notes. The problem is that everyone is running different sized wheels and tires, different suspension ride heights, different alignment settings, some have rear wheel steering...the list goes on and on. You just have to check clearance with the wheels/tires during the install, and keep an eye on them periodically by making it part of your pre-check routine when prepping your car for events.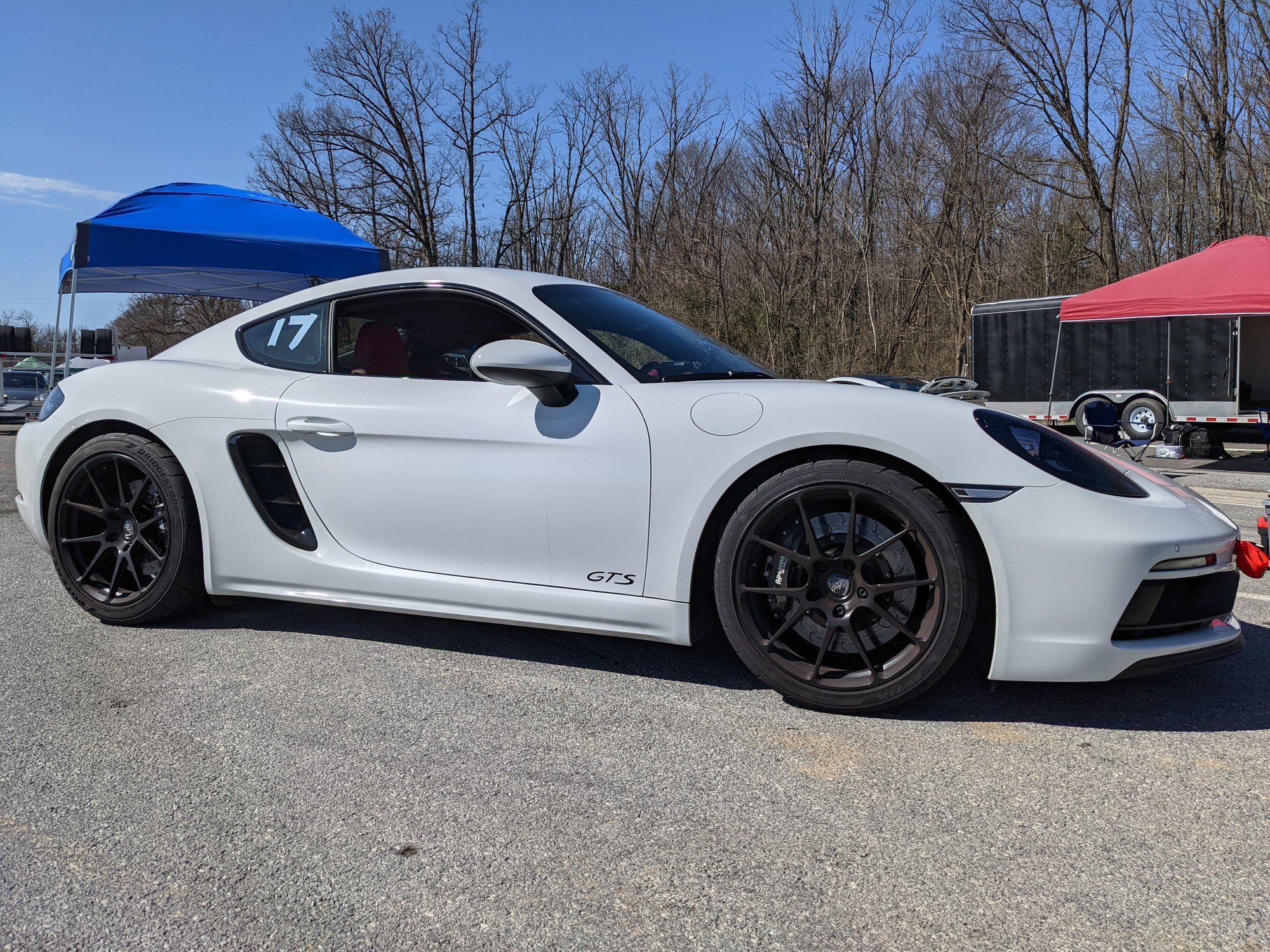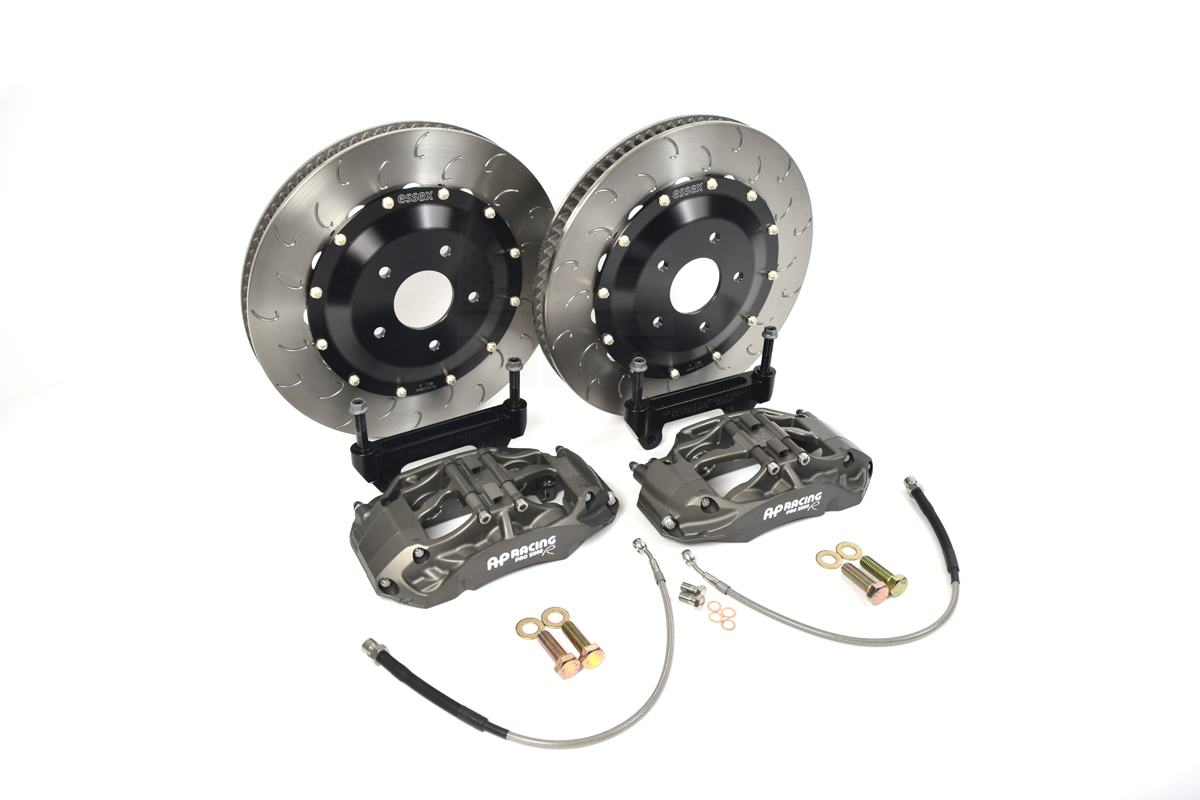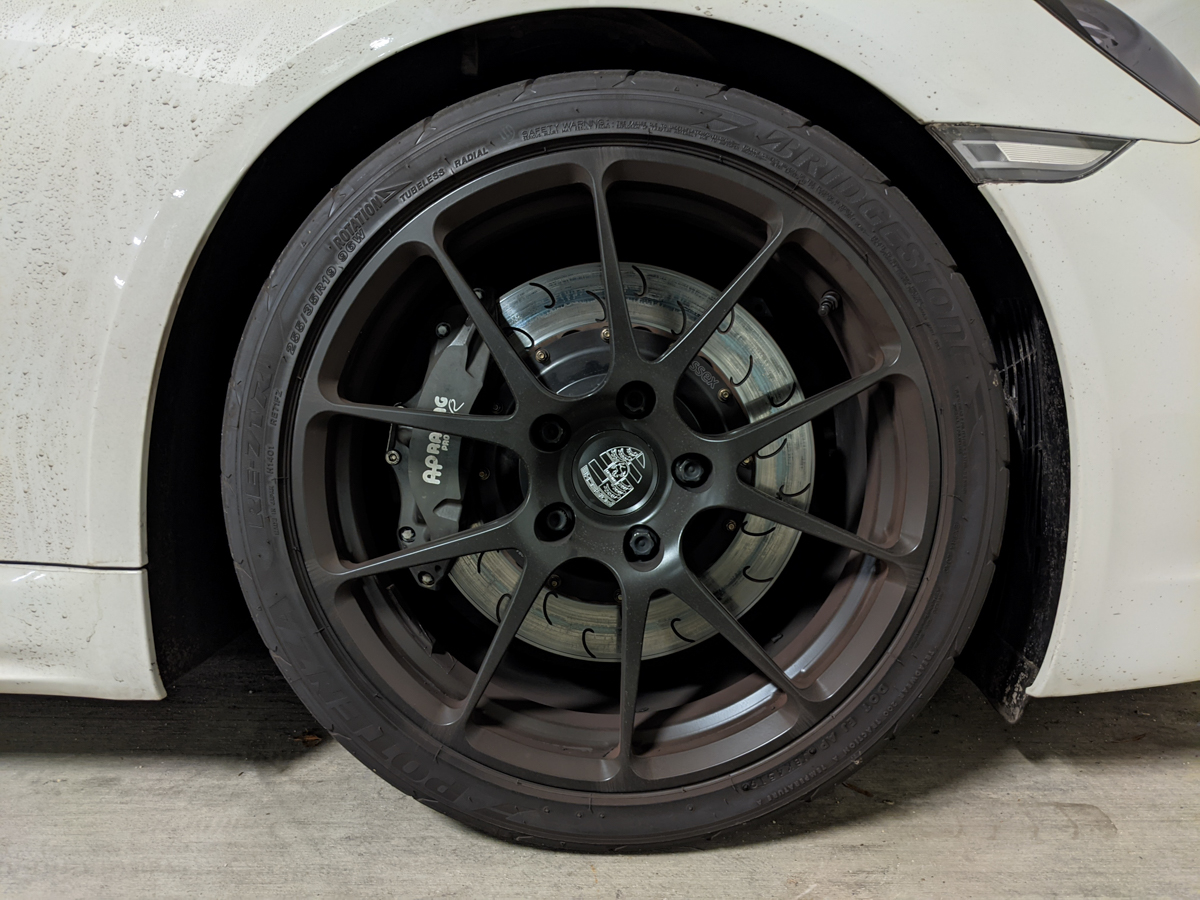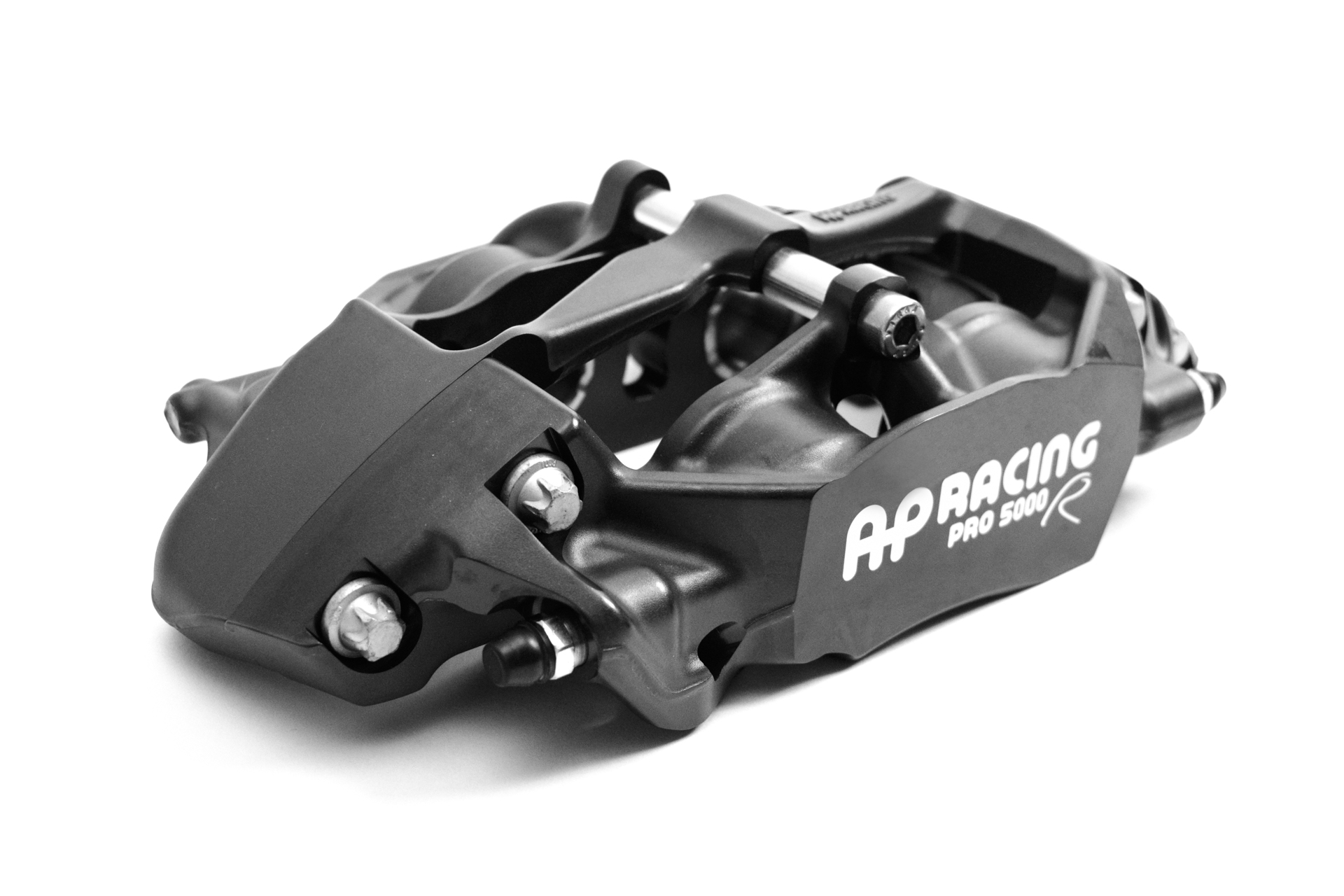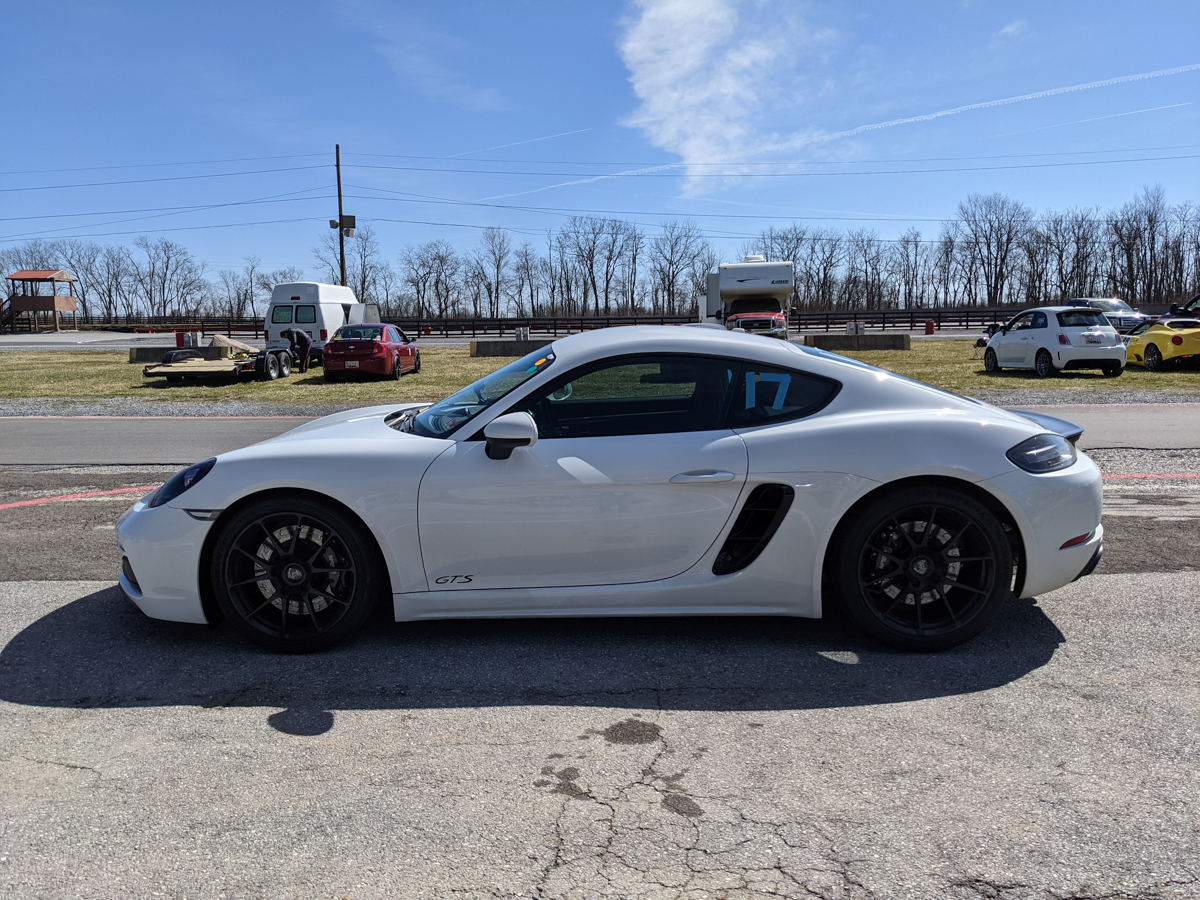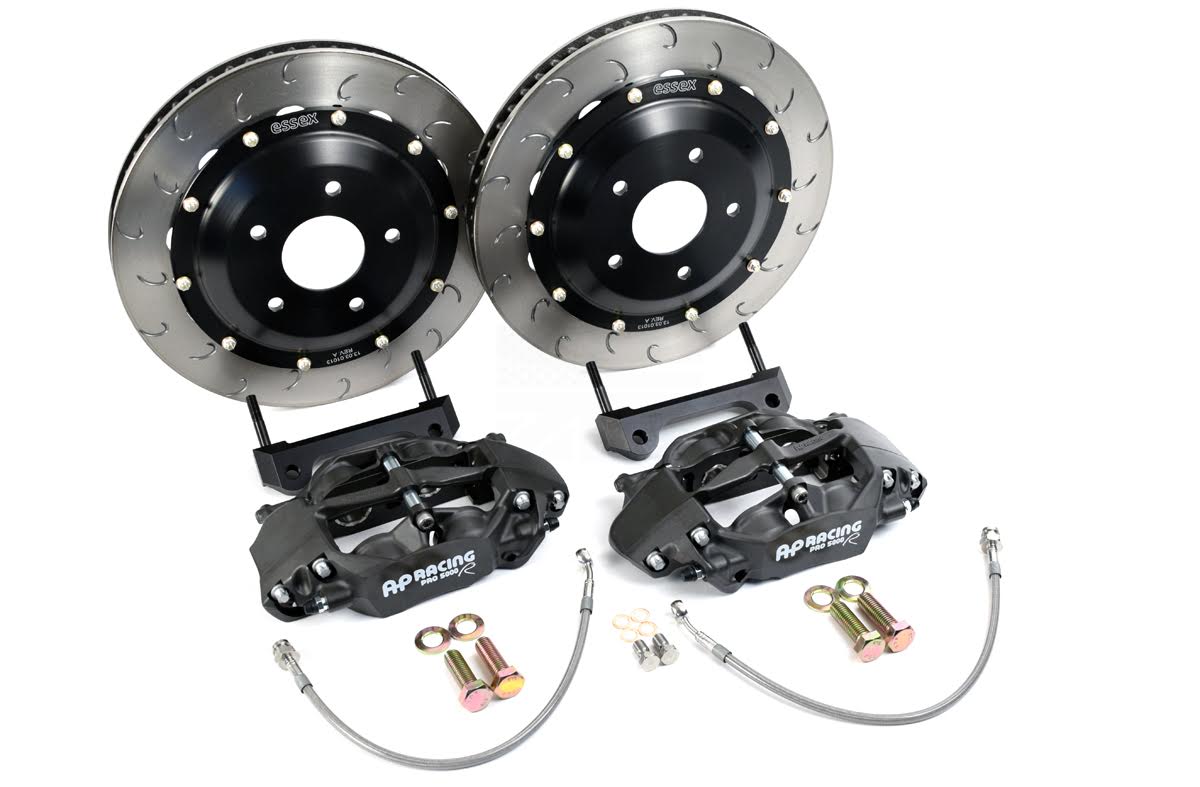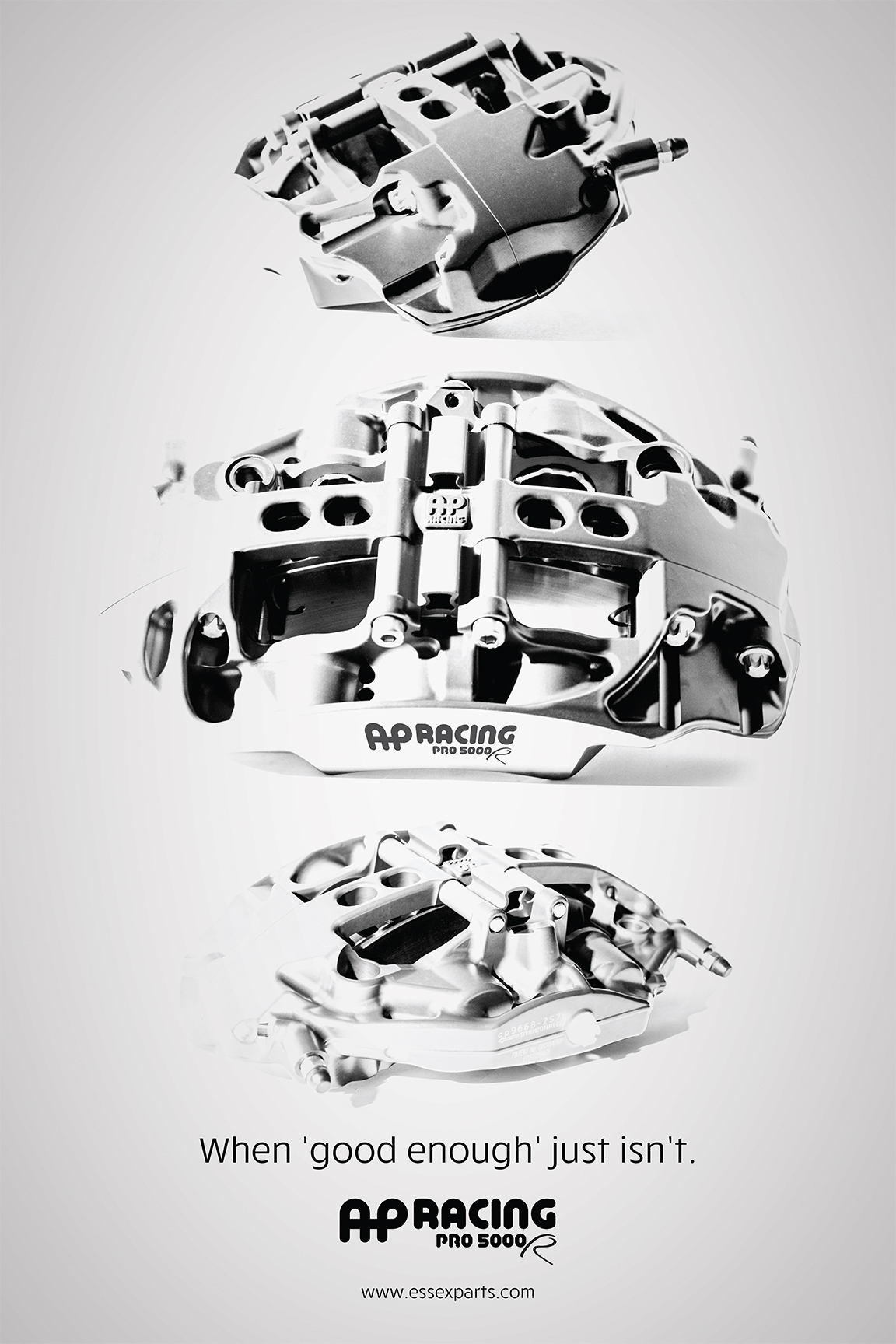 Share:
---
« Back to Listing