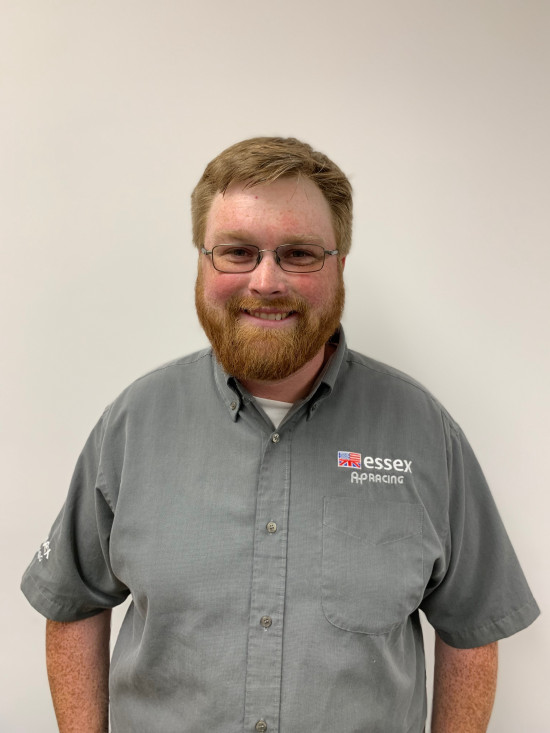 Kyle Armstrong, Assistant Warehouse Manager
Kyle Armstrong, a native of Gastonia, NC, has enjoyed auto racing all of his life. He watched his first Daytona 500 at 3 weeks old and was checking the NASCAR points standings regularly by the time he was 2 years old. Kyle grew up going to races with his dad, and always enjoyed going. "My first memory of going to a big race was in 1995 when my dad took me and my brother to the Hav-A-Tampa race at Metrolina Speedway in Charlotte." Kyle says, "Freddy Smith won the race that night, and became my racing hero."
Kyle has held a job in the motorsports industry since the age of 12 when he sold the infamous "Racing News" paper at Carolina Speedway and other local dirt tracks. He took his profits from selling the papers and invested them into a camera and started taking photos of races. This afforded him many opportunities to shoot for a few media outlets and even have several photographs published in racing magazines and online publications.
After graduating from Forestview High School in 2009 Kyle went on to pursue a college degree in Motorsports Management at Rowan Cabarrus Community College where he graduated with an Associate degree in 2013. Kyle started working at Essex in 2013 and handles warehouse duties such as shipping and receiving, forklift driving, and making weekly deliveries to the NASCAR teams in the area. He maintains a great face to face relationship with our customers in the race shops.

In his spare time Kyle enjoys chasing races, live music, going camping,riding four wheelers, photography, & collecting random stuff. Kyle has attended racing events at over 100 tracks. His favorite race to go
to annually is the World 100 at Eldora Speedway in Rossburg, Ohio. It is the most prestigious race in the world when it comes to dirt super late model racing.
« Back to Listing