Mintex Racing Brake Pads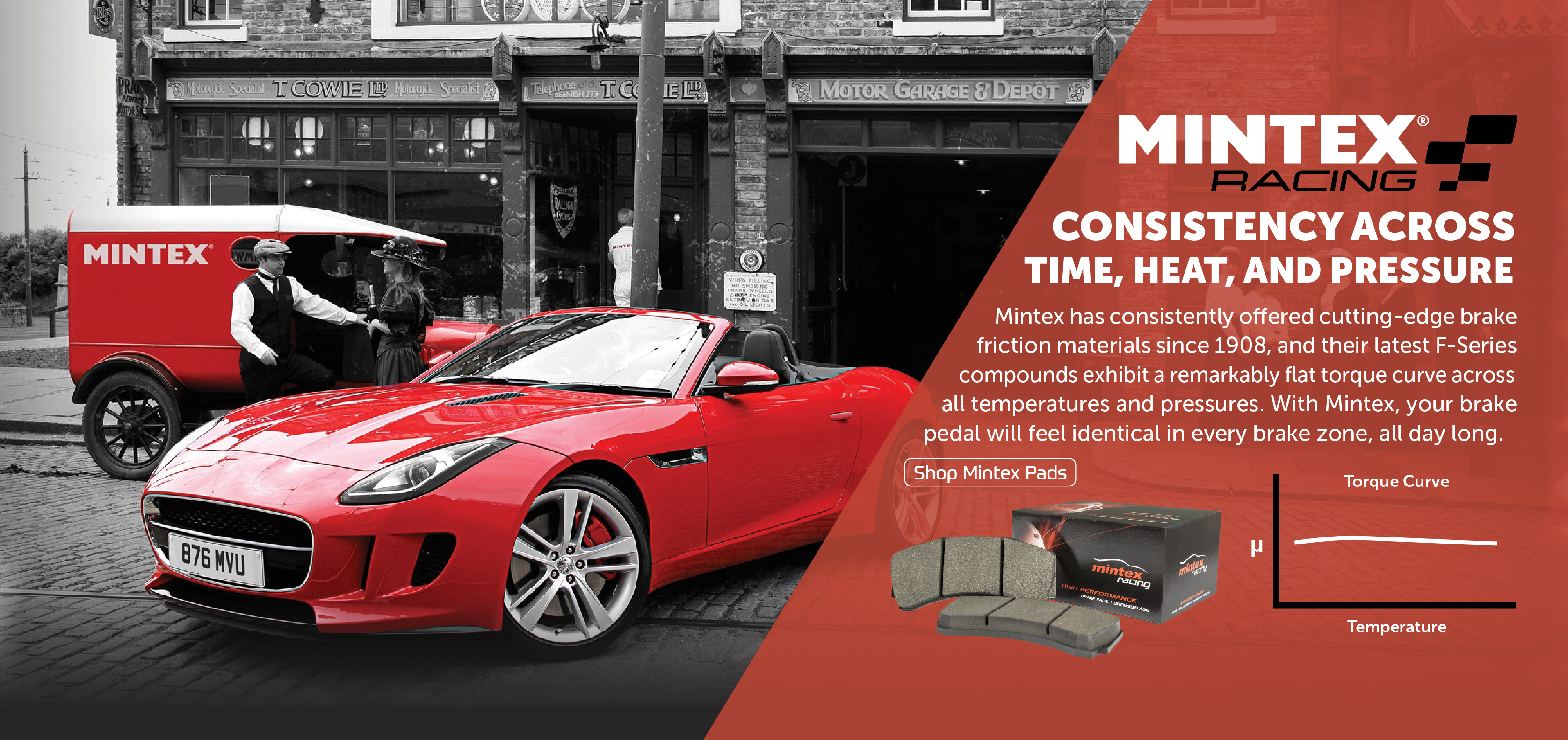 A subsidiary of TMD Friction, Mintex Racing has been a familiar name at the elite level of motorsport for decades. Mintex pads have carried countless racers to the winner's circle, and their unwavering focus on innovation and consistency has been the foundation of their success. Recent research related to new materials, mechanical retention studs, and phenolic bonding has resulted in the three potent new additions to the FR line of racing compounds highlighted below. Essex is currently leveraging these versatile new compounds in a diverse range of race series, from NASCAR Sprint Cup to high-level sports car racing.
F11R
With a very high coefficient of friction, strong initial bite, and a slowly rising torque curve, F11R is best suited to high grip and/or high downforce applications.
F10R
Consistency is the name of the game with the F10R. The mu curve is table-flat across an extremely wide temperature range, resulting in an incredibly consistent response through the brake pedal at the beginning, middle, and end of all high speed stops. If you want your brake pedal to feel the same every time you stand on it, the F10R is your solution.
F8R
F8R exhibits a torque curve very similar to F10R, but at a slightly lower mu level. A great medium-high friction compound for the front when slightly less bite is desired, or an excellent rear option as part of a staggered setup with F10R in the front.