AP Racing Factory Big Brake Kit Subaru BRZ, Scion FR-S, Toyota GT86 (2012+) Front Black Four Piston
Part #: 13.01.90005
Brand: CL Brakes
FT86 front road/track brake system, fully designed & built by AP Racing in England.

Fits behind OEM 17" wheels without a spacer
Saves over 5 lbs. of unsprung weight per corner vs. the OEM front brakes, despite being considerably larger
Integrates seamlessly with OEM rear brakes or our AP Racing rear kit
Includes front Goodridge Stainless Steel Brake Lines
Includes Front Ferodo DS Performance high performance road brake pads
Includes two bottles of AP Racing DOT 5.1 brake fluid
All associated brackets, hardware, detailed instructions, etc.
Show All vehicles this product fits
Application: Road & Track


Please note that this is a special order item with an 8-12 week lead time. Payment for this brake kit will be processed at the time of order, and there are no cancellations or refunds once the order is placed.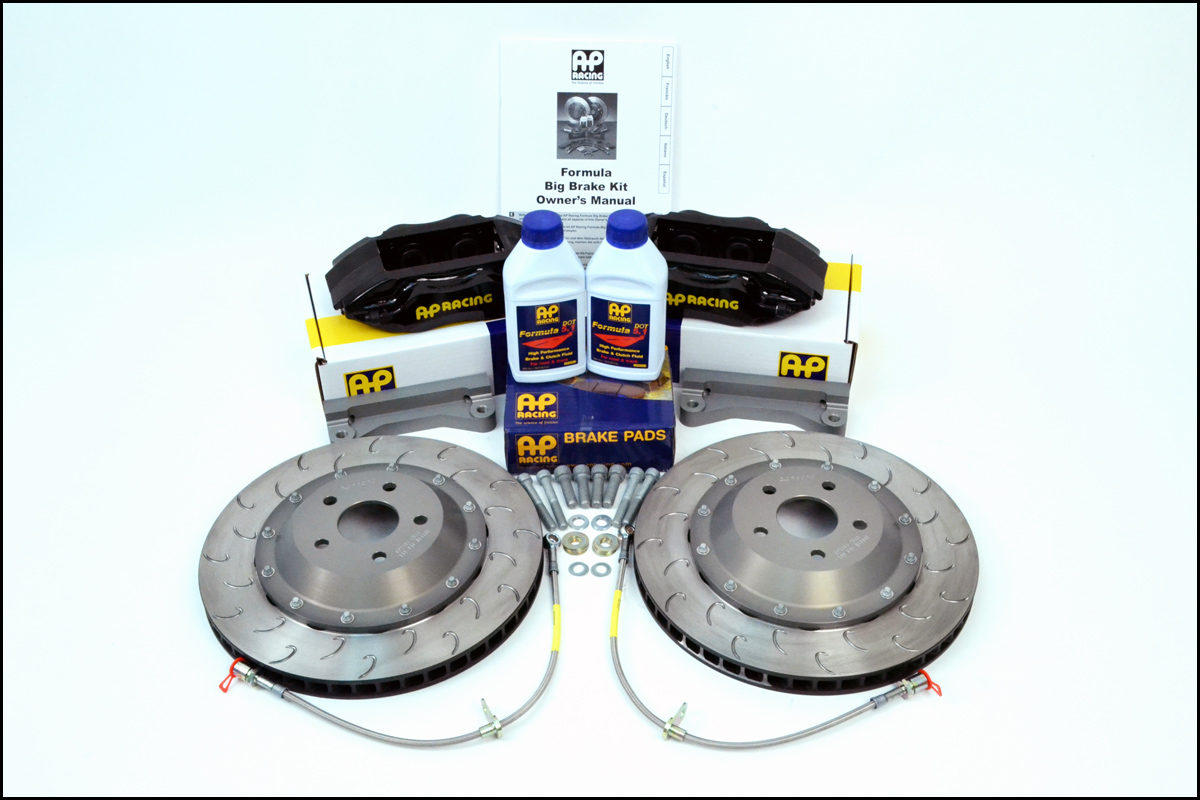 AP Racing Factory Big Brake Kits are fully designed and built by AP Racing in England, and imported to North America by Essex. This front brake system features a four piston caliper, and 332mm (approximately 13 inches) x 26mm AP Racing J Hook disc. It saves roughly 5 lbs. per corner, or 10 lbs. total unsprung weight from the nose of the car. A matching rear system is also available. These kits are designed for those who are primarily interested in street driving, but also want to take their car to the track occasionally. These kits provide a huge step forward in terms of performance; all while looking amazing behind the wheels.
AP Racing Factory Big Brake Kits also come with everything else you need for an install:
Front Goodridge Stainless Steel Brake Lines
Front AP Racing road pads
Two bottles of AP Racing DOT 5.1 brake fluid
All associated brackets, hardware, detailed instructions, etc.
AP Racing CP6628 Brake Calipers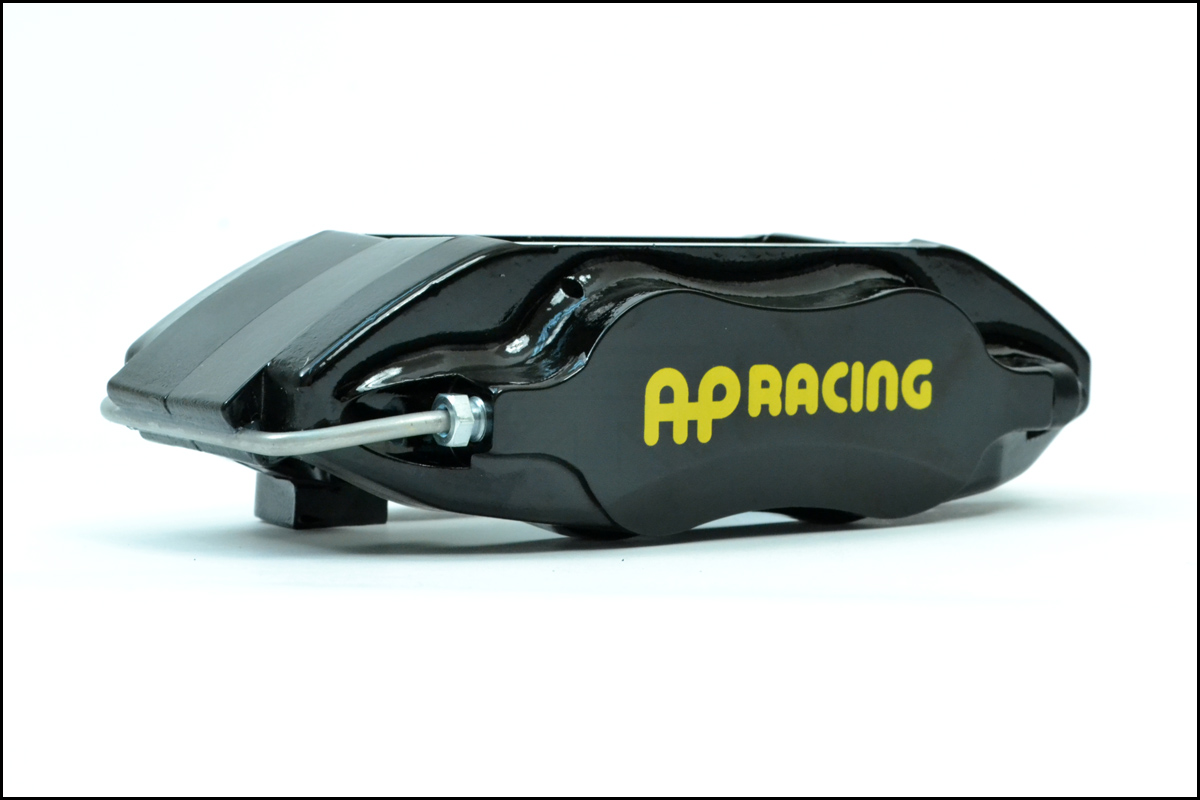 The CP6628 is a four piston unit, with a beautiful painted finish (we have red or black in stock now, but silver is also available as a special order item). These calipers are incredibly stiff and weigh a very svelte 5.6 lbs. That's roughly 2 lbs. lighter per caliper than the OEM front FT86 calipers, which weigh 7.8 lbs. each! These calipers also feature dust boots to resist road debris, so you don't lose any of the OEM caliper functionality.
The pads used in this system are larger than stock, and deal with heat through their larger size. Two simple hex bolts are all that stand in the way of a pad change, rather than removing the OEM calipers. Below are the pad compounds we sell for the CP6628 calipers. There are many other pad compounds available on the market from other manufacturers as well.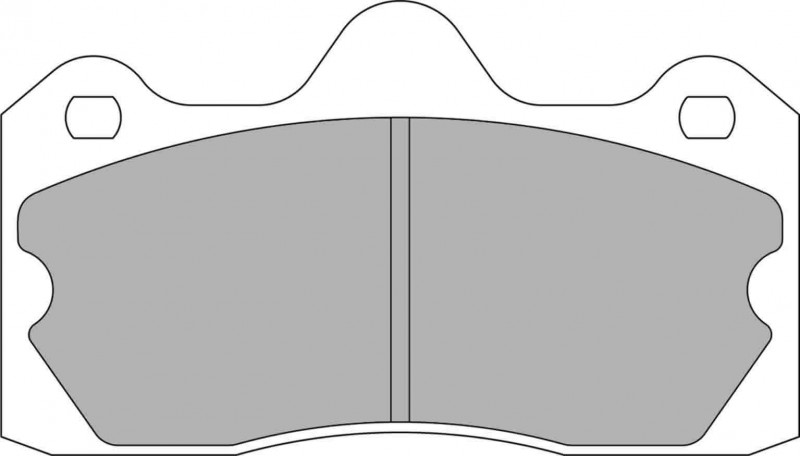 AP Racing CP6565 J Hook Brake Discs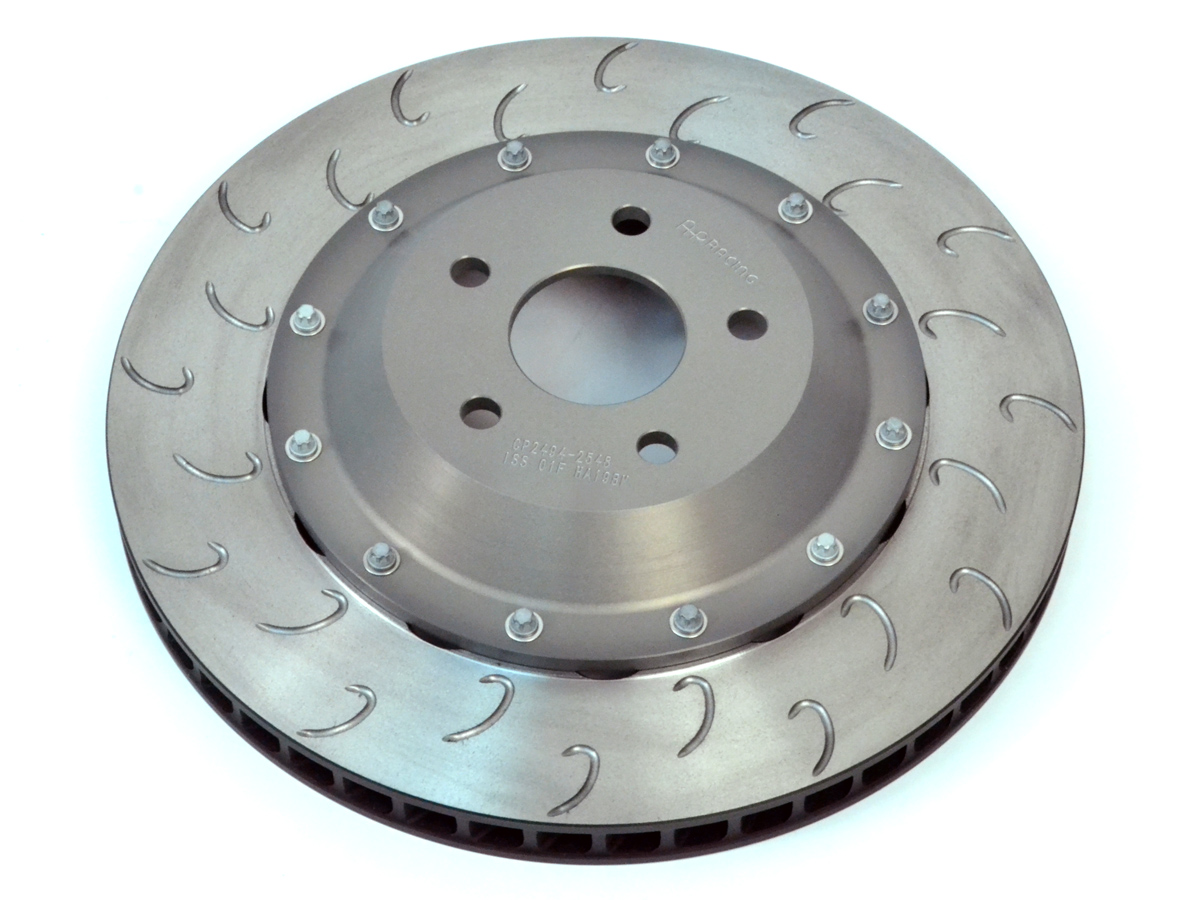 The AP Racing CP6565 discs are 332mm x 26mm and feature 48 curved directional vanes. They have a tremendous amount of thermal mass and do a great job of filling up the wheels. Instead of being small in diameter with an endurance spec vane count (like our Essex Competition Systems), these discs achieve their heat absorption and dissipation via their larger diameter. These discs also feature AP Racing's patented J Hook design, which promotes even heat distribution throughout the disc.The aluminum disc hats have a natural anodized finish, and the complete disc assembly weighs in at only 13.8 lbs. That's approximately 3.5 lbs. less than the OEM discs! Total weight savings per corner is over 5lbs., or 10+lbs. total unsprung weight reduction from the nose of the car!
Track purists, please don't despair! If you are focused primarily on track use, our Essex Designed AP Racing Competition Brake Systems are the ticket. They are designed with everything a track junkie could wish for in a brake system, and achieve their goal of going faster through efficiency: Small, light, and with extremely low running costs. If you are the guy who has rubber continually plastered on your car, or if you view rock chips as a badge of honor rather than a problem, the Competition Systems are for you.